Spam Free FB Auto Liker
Imagine making a post and not get any engagement on it, not even a like or a comment. It can be frustrating; nobody likes it and certainly not your subscribers, followers, or customers, as the case may be. Our Facebook auto liker is one of the core features of Zebrabuzz AI Facebook Messenger Chatbot.



Increase monthly retainers
Features of Facebook Auto Liker



Our easy-to-use user-friendly tool is designed to increase all the likes on your fan page. It likes comments, photo, videos, replies, and posts on your page. You can also like other pages with this tool, but it does not get auto followers.
Benefits of Zebrabuzz Auto Likes



The benefits are; more than 1000 likes will increase your engagement and cut marketing costs etc. In fact, FB likes are so important that some marketers buy likes for their site! They spend a lot of money which can put a strain on their budget. Thankfully, you don't have to do that. With next to nothing, you can automate this process with the auto liker for FB feature in Zebrabuzz AI chatbot.
Differentiate your agency and deliver results with chat marketing automation
Our customers are increasing sales with live video engagement
Experience up to 95% open rate compared to email marketing's 10% as well as higher CTRs to significantly boost conversion rate. Be part of many businesses multiplying their sales with quality leads generated by Zebrabuzz AI chatbot. Integrate your e-commerce store on Facebook Messenger to improve user convenience. Lead customers to make purchases with recommended and tailored offerings. Optimise your business' product advertisement with simple social posting and comment automation features.
Companies Who Use Chatbots




BUILT FOR FACEBOOK MARKETING
We combine practice of managing and analyzing marketing
performance to maximize its effectiveness.
Why are Facebook Likes Important?
With billions of users, Facebook is one of the best places to boost your marketing. To reach the millions of people that will be interested in your Facebook page, you definitely need an advanced tool to auto likes and auto-posts the engagement of those users without touching your device.
Why Zebrabuzz Facebook Automatic Liker?
As important as likes auto on Facebook is, they can take a toll on you. Imagine you have hundreds of comments, posts and replies, liking every one of them can be burdensome. You no longer have to worry about Facebook likes and login method as Zebrabuzz has features that can help you access token and automate the process. This feature will automatically boost your Facebook account page, photos and video like. When set, it will continue to work without supervision.
Will Zebrabuzz Auto Liker Spam?
Zebrabuzz AI Chatbot is a spam-free tool developed with a Facebook developer guide, graph API, and it gets likes at next to nothing. With its latest artificial intelligence features, it will not go on a "liking spree," but auto like all comments, fan pages, posts, site, and replies from all over the world that are relevant and useful. Therefore, there is no chance that your Facebook page will be flagged, so it is spam-free.
Will Facebook Auto Likes Abusive and Negative Comments or Posts?
Zebrabuzz tools are equipped with features to get likes and can delete or hide abusive comments, photos, and replies on your page immediately they are posted. Therefore, it will not like the comments or replies that it has already deleted! Why else do you need auto likers like this?
More Likes Increase Credibility
Suppose you have stifled competition in the industry you find yourself, Facebook likes is a great way to improve your credibility. When new customers see that your page has many likes and followers, it points to the fact that you are reliable and your site can be trusted. We all like a 5-star rating on social media, don't we?
Facebook Auto Liker Tools Increases Engagement
When you have an automatic liker feature like Zebrabuzz integrated into your Facebook page, you will increase the engagements on your page as every comment, photos, post or reply will be liked. Facebook algorithm is designed to reward pages with consistent likes and auto reactions through auto likes and auto followers.
Zebrabuzz Auto Liker Increases your Reach
Although Facebook is a large platform, you still need a way to reach a massive audience for any marketing strategy to be effective. One of the best ways you can reach millions of people is through Facebook likes and comments. Whenever someone likes your FB page, photos or Facebook account, their friends get to see it, and it is the same when you like the page, photos, videos and comments of others as well. Therefore, by automating your FB page likes with the Zerabuzz automatic liker, you'll boost the number of users that see your page.
Facebook Auto Liker Keeps you Available All the Time
Another reason why you need the Zebrabuzz Chatbot for Facebook post and comment liker is that it ensures your subscribers or customers know you are always available. When the tool auto likes their engagement it shows that you are readily on hand to engage with them. You will not be available every time; you could be sleeping or have other things to attend to when a comment is made. Zebrabuzz Chatbot for Facebook will continue the job even when you are not online.
Facebook Auto Liker Can Cut Marketing Costs
Another reason why Facebook likes are important is that it can cut marketing costs. For instance, marketers generally spend a lot on promotion, but as likes are free, you reduce the amount of money you would have spent on promoting your page. You may also hire an employee to help manage your Facebook, but you can cut the costs that come with increased employees as you will pay next to nothing with this tool.
Stand out With Auto Liker
Many of your competitors make the mistake of leaving auto comments and posts on their page without liking them. Some commenters get discouraged by this as it would seem they are not important enough or their comments and posts are not being seen. Liking their posts and generating instant likes on your page will make you stand out. Words travel quickly, especially on social media and with FB liker, you can get auto follower and ensure your Facebook account is spread all across Facebook for the right reasons!
See what our agency partners are saying

Aamir Hassani
Founder, Eight Loop Social
What I love the most about Zebrabuzz is that I am always in control. I can modify my bot to suit industry standards and my preferences anytime, anywhere. Love it!
Ethan James
Founder, eStar Visuals
The easiest and fastest chatbot I have ever created. Zebrabuzz is loaded with so many functionalities, sometimes I feel I have all my job done for me!
Corentin Savis
Founder, Lozay Ma
Zebrabuzz has not only made things easier for my staff, but has also improved customer experience. We have had stupendous ROI too.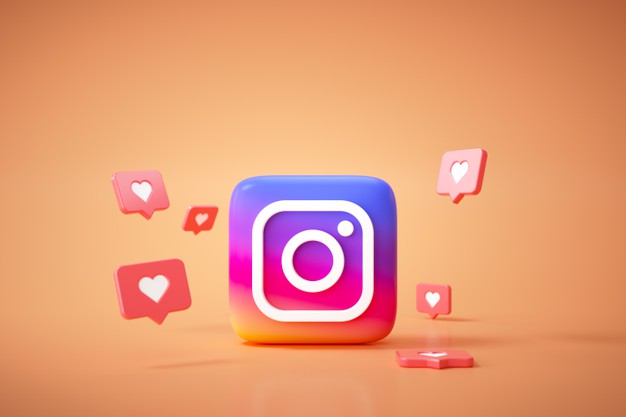 Yes, there is an app that can make posts to Instagram automatically – Zebrabuzz. You can...
read more