Our Chatbot Provides Unmatched Care for Outpatients
Patients don't need to come down to the hospital all the time! Design a medical chatbot that assists patients with laboratory reports, medical prescriptions, billing information, and proper steps that should be taken. Remind them of their physical therapy, next appointments, and routine checkups. Patients who are well-informed and have a proactive relationship with their healthcare practitioner are more likely to have better health, awareness, and service.
Collect Emails/Tel numbers
Improve Patient Interaction & Lead Generation
By providing an omnichannel conversational experience, the hospital chatbot can increase engagement and overall brand exposure. Deliver tailored information to consumers based on their symptoms and schedule a consultation with a hospital's GP, all in one chat, on their preferred channel.
Conduct Preliminary Assessment
Create a chatbot that conducts a preliminary evaluation on patients and recommends the appropriate clinic and doctor. The bot can connect patients with the right specialist based on the primary evaluation and schedule an appointment based on the doctor's availability. Our bot can move patients through the process of scheduling emergency appointments to getting medical attention in minutes.
Keep Your Hospital Active 24/7
As health workers take shifts round-the-clock, chatbots can do the same 24/7/365. Your Zebrabuzz medical bot can chat with patients any time during the day and night, answering questions and providing solutions. This can significantly reduce health workers' workload, helping them take well-deserved breaks more regularly or focus on other important aspects. This means, regardless of the time, the bot remains fully functional. This can be very useful because time is of the essence when it comes to the healthcare sector.
Our Medical Center Chatbot Replies To Patients On Facebook Page, Instagram, Website and Google Business Page 24/7
Why Your Hospital Needs A Medical Chatbot
Zebrabuzz is transforming the way health workers interact with patients. Now, patients can have access to quick and quality healthcare services from the comfort of their homes. What's more? It is super easy to create a chatbot for your medical center. This is because, unlike before, no coding knowledge is required, and you can set up your intelligent bot in minutes.
Medical Chatbot Templates
For those who may be too busy and want a quick chatbot development, we have a team of experienced developers who can design your medical chatbot to your preference.
Companies Who Use Chatbots




What Your Medical Bot Can Do
Online Pharmaceutical Bot
This bot will help patients search and buy medication online and track the delivery. Zebrabuzz allows up to 8 different global payment gateways so patients can use one that is most comfortable for them. There is also a payment on delivery option.
Blood Donation Bot
You can also deploy a blood donation bot that collects medical information from the blood donor.
Mental Health Bot
You can also build a Zebrabuzz bot that helps people overcome anxiety, stress, and other health problems.
Fitness Bot and Gym Membership
Build a bot that helps people find the appropriate fitness routine, dietary requirements, and gyms/yoga centers nearby.
Sexual Advice
You can also build a bot that delivers unbiased sexual education and answers to sexual health and wellness queries.
Women Wellness Bot
Another way you can use chatbots in healthcare is by offering women wellness services like pregnancy and ovulation calculators, baby care, etc.
Histopathology Bot
Your bot can also be used to book lab tests and download reports.
Awareness for Dangerous Illnesses
Another way you can use chatbots in a medical unit is by providing awareness for diseases like cancer, COVID, Hepatitis, among many others.
Better Feedback Mechanism
Design a healthcare chatbot that can collect valuable feedback data from patients via Messenger, email, or web to improve client experience.
See what our agency partners are saying

Aamir Hassani
Founder, Eight Loop Social
What I love the most about Zebrabuzz is that I am always in control. I can modify my bot to suit industry standards and my preferences anytime, anywhere. Love it!

Ethan James
Founder, eStar Visuals
The easiest and fastest chatbot I have ever created. Zebrabuzz is loaded with so many functionalities, sometimes I feel I have all my job done for me!

Corentin Savis
Founder, Lozay Ma
Zebrabuzz has not only made things easier for my staff, but has also improved customer experience. We have had stupendous ROI too.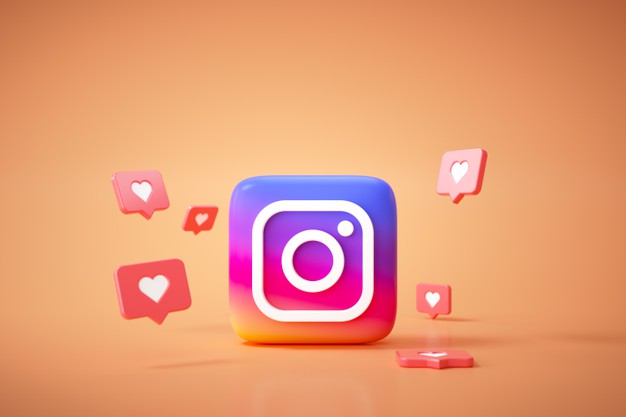 Yes, there is an app that can make posts to Instagram automatically – Zebrabuzz. You can...
read more