Our Chatbot Solution Can Automate Technical Support
Automate your PC repair chatbot to connect users to the most qualified technician for their computer repairs. Simplify pickup and delivery of computers, laptops, and other gadgets. Design a Zebrabuzz PC chatbot that solves common technical faults faced by end-users such as machine dual-booting, software upgrades and migrations, Wi-Fi and Bluetooth connections, among many others.
Collect Emails/Tel numbers
Generate and Qualify Leads – Grow Sales
Build a gadget repair chatbot that can collect user information such as phone number and email address. You can use these details to engage with customers consistently, promote special deals and offers and build great relationships with your customers that will keep them loyal to your brand.
Fully Customizable
Create conversational flow and design your chatbot to your preference. Design your device repair chatbot with our user-friendly dashboard or connect with our experienced specialists to design a fully functional bot to your preference. Our chatbot tool supports multiple platforms. Connect with your customers on the platforms they feel most comfortable on, including Facebook Messenger, email, your website, SMS, and others.
PC Chatbot to Sell Computers & Gadgets
Use Zebrabuzz to design a chatbot that can sell computers, laptops and gadgets to your users. Provide customers with images, videos, and detailed information about each device with the price stated. Your chatbot can also take payments directly because Zebrabuzz integrates with major payment gateways such as PayPal, Stripe, Mollie, RazorPay, and many others. There is also the payment on delivery option.
Our PC Repair Chatbot Replies To Your Customers On Facebook Page, Instagram, Website and Google Business Page 24/7
Becoming a Leading Technical Support Company
Join hundreds of top tech companies in delivering world-class IT support through an intelligent chatbot. Build your device bot yourself in minutes or connect with our developers to help you build a chatbot to your preference.
Companies Who Use Chatbots




Chatbot To Solve Emergency Repairs
Design and deploy a Facebook Messenger chatbot for computer repairs that can provide quick technical support immediately. Your chatbot can provide detailed steps on how to solve certain computer faults that may not require physical repairs at your shop.
Use PC Repair Chatbot to Answer User Questions
Create a PC repair bot that can answer users' questions and inquiries concerning their computers, laptops, gadgets, and other electronic devices. Use your chatbot to guide customers on the best way to care for and use their gadgets. Provide an online manual for users to follow in keeping their PC in the best condition.
Can Customers Pay Online?
Yes, your clients can book appointments, get their computer problems solved, and pay directly online. Your Zebrabuzz PC repair chatbot can integrate into many payment gateways. It provides customers with various payment options to make the pricing and billing experience smooth and seamless. Your bot can integrate with PayPal, Stripe, Mollie, Razorpay, and many others.
Personalized Expert Advice
Create a chatbot with predefined information on helpful tips, advice, and tricks that provide the experience of chatting with a technician. You can use this preloaded conversation flow to ask questions about the customer's device type, brand, faults, and so on. This can go hand-in-hand when scheduling an appointment or recommending products.
Provide Customers with a Direct Link to your Virtual Store
You can build a chatbot that provides customers with a link to your virtual store for them to buy computers, gadgets, and other products directly on Messenger or via a web browser. Customers can also scan your QR code from anywhere and connect directly with your virtual store to purchase these items.
Automate PC & Gadget Delivery
Automate the delivery of computers, laptops, and gadgets right to customers' doors after repair. Let your customers receive their computers at the comfort of their homes. Users can also track their PC delivery.
Better Feedback Mechanism
Design a computer repair chatbot that can collect valuable feedback data from your customers via Messenger, email, or web to improve client experience.
Increase Productivity
By automating most of your services and repetitive tasks with our chatbot solution, you and your staff will be able to focus on other complex back-office operations. This will help increase productivity and achieve more within a limited time.
See what our agency partners are saying

Aamir Hassani
Founder, Eight Loop Social
What I love the most about Zebrabuzz is that I am always in control. I can modify my bot to suit industry standards and my preferences anytime, anywhere. Love it!
Ethan James
Founder, eStar Visuals
The easiest and fastest chatbot I have ever created. Zebrabuzz is loaded with so many functionalities, sometimes I feel I have all my job done for me!
Corentin Savis
Founder, Lozay Ma
Zebrabuzz has not only made things easier for my staff, but has also improved customer experience. We have had stupendous ROI too.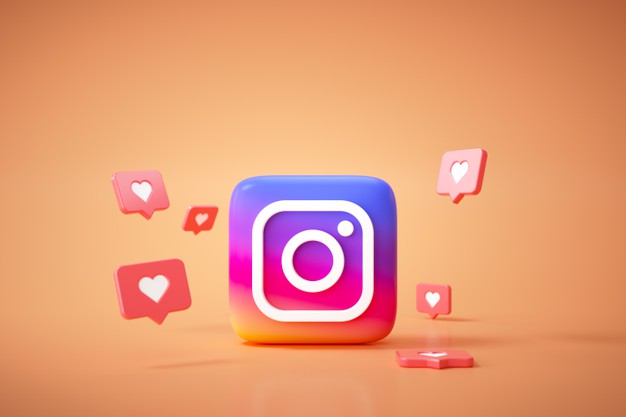 Yes, there is an app that can make posts to Instagram automatically – Zebrabuzz. You can...
read more