Build And Manage Intelligent Chatbots for engagement & lead generation
Zebrabuzz allows you to build your dream chatbot equipped with the latest AI features in just a few minutes. Generate and qualify millions of leads with up to 95% open rate and high CTRs. Connect with your customers 24/7 on Facebook Messenger, web chat, websites, and on other channels.
Powerful Chatbots for Multiple Channel Marketing
A powerful and intelligent chatbot you can use on different marketing channels and social media platforms. It enables your business to be there 24/7 for your customers, whether they are on Instagram, Facebook, visiting your website or through email and SMS Marketing.
Build Powerful Chatbots Easily
"AI" Chatbot for Multiple Channels
We offer marketers and business owners our robust platform to create Facebook Messenger chatbot, Comment chatbot for Facebook and Instagram, Restaurant Food Order chatbot, Social media and Youtube Poster, SMS, E-mail market and more
Extensive Resources, Videos, etc
Build Your First Chatbot With Our Tutorials
Build your first chatbot with easy step-by-step how-to guides. Watch explanatory videos and learn from experts with our huge YouTube resources. Explore the world of chatbots and unravel the possibilities of your Zebrabuzz "AI" bot with over 150 blogs.
Detailed Dashboard
All your Business Operations Organised in One Place
Your admin dashboard puts you in control of your chatbot creation and marketing campaigns. Edit settings, analyse chatbot performance, attend to leads and set social media automation through the Zebrabuzz user-friendly dashboard interface. Access and get actionable insight like total reach, impressions and engagements lead etc.
Leads - Sales - Customer Support
Increase Leads, Boost Sales, Improve Customer Experience
People are 3x more likely to interact with a chat than web forms; increase conversion rates and boost business growth with open rates of up to 95%. Turn visits into sales with high CTRs. Show commitment to customer experience with round-the-clock availability and immediate responses.
Deliver results with chatbot marketing automation and grow your business On FB and on the web.
What You Can Do With ZebraBuzz ChatBot
Connect and convert customers with a highly intelligent Facebook, Instagram and web ChatBot. An opportunity to talk to both new and existing customers. As if that is not enough, you can instruct your bot to email or text your users.
Zebrabuzz 'AI Chatbot' is available round-the-clock to engage new and existing customers in natural language
Do you know that 75% of internet users prefer to message a business than emailing or calling? Zebrabuzz Facebook Messenger Chatbot will help attract and convert new customers. With our chatbot, you can give your customers all the details concerning your business and remove the burden of having to shuffle through websites to get information about your products or services.
Chatbot Built for Business Growth
Shorten the sales cycle and give your customers a seamless experience with the Zebrabuzz user-friendly multip-channel conversational marketing platform.  Easily capture customers' contact information by generating email subscriber lists and phone numbers. Recover lost sales with the timely cart abandoned reminders feature. Give customers optimum convenience with several global payment gateways.
Reach & Connect With Your Audience Wherever They Are
There are 1.3 billion active Facebook Messenger users; Zebrabuzz can help you reach them wherever they are. Turn visits from organic and or paid campaign into sales opportunities by automating the process of connecting, building and nurturing long-lasting relationships with new and existing customers. Show commitment to customer service with 24/7 availability; engage customers, and eliminate the excessive costs of increased employee headcount. 
Join Our Many Users and Businesses
Grow Your Business with Chatbot
Experience up to 95% open rate compared to email marketing's 10% as well as higher CTRs to significantly boost conversion rate. Be part of many businesses multiplying their sales with quality leads and sales generated by chatbots.
Companies Who Use Chatbots




Frequently Asked Questions
How Important is Chatbot In Marketing?
With a chatbot, your business can serve more customers with fewer resources and efforts. Unlike humans, chatbots do not require a salary or wages. They are available 24 hours a day, seven days a week, all year round. This means that building a chatbot is either a one-time investment or a smaller expenditure with a higher return on investment.
Some of the other reasons why chatbots are important in marketing includes; helping you save time and money, provides quick response, speeds up the payment process, fits any business industry you are in, boosts your social media and website engagements and traffic, gives you in-depth user analysis and statistics, helps you generate and nurture high quality leads among many other crucial uses. Chatbots can also broaden your audience by taking conversations in diverse directions. It only takes a few minutes to start leveraging the importance of chatbots in marketing. Create your free chatbot on Zebrabuzz now.
What is a Facebook Messenger chatbot?
A Facebook Messenger chatbot is an intelligent automated messaging tool that can interact with users via Messenger. It is programmed to understand questions, respond to them, and execute different tasks. From a user's perspective, they are friendly, accessible, and a time-saver.
Instead of downloading and opening an app, making a phone call, searching and loading webpages, the user can type a message just like they would to a friend on the same platform that they interact with their friends on.
Most of the Facebook Messenger bots that brands use are simple and only work on Messenger. They are not omnichannel, which can be a limitation.
However, Zebrabuzz's Messenger chatbot does not only work on Messenger but can also be integrated into Instagram, your Facebook page, website, email, SMS, among other platforms.
Nowadays, customers expect brands to provide multichannel experiences. This is why the best way to interact with your customers and build trust and loyalty is to connect with them where they feel most comfortable. You can get started and create a free chatbot for Facebook, Instagram, and the web for free via Zebrabuzz today.
Why do I need a Facebook Messenger bot?
There are many reasons why you need a Facebook Messenger bot. Here are some of these reasons:



Provide Customers with 24/7 Service without Increasing Employee Headcount
It does not matter if you are a local business or a multinational company; providing 24-hour service can be crucial. As a Facebook Messenger bot can operate for you and your team while you are available and unavailable, you will be providing your customers with an immense perk. This ensures customers can reach your business regardless of time and even on holidays and weekends and still get their questions answered, make payments, schedule appointments, among many others.



Automate answers to your FAQs
Without a Messenger bot, your team may spend a reasonable portion of their daily activities answering frequently asked questions. Although answering questions is important in developing good customer relationships, it can cut into your team's time, effectively reducing your daily productivity levels. However, you can automate your Messenger bot to answer your most common questions so users who need answers can simply chat with the bot.



Simplify Repetitive Tasks
With a Facebook Messenger bot, you can simplify and automate many day-to-day tasks like payments, account statuses, transactions, and many others, depending on your industry.



Build Your Customer Base and Generate Massive Leads
With a 95% open rate, chatbots increase your chances of converting more leads. With a Facebook Messenger bot, you are almost likely to convert everyone who chats with your bot via Messenger. The bot can also collect user data like phone numbers and emails for customers who might not have become conversions instantly but need a bit of 'push' to become conversions. This could be by promoting special deals via email and SMS. These and many other reasons are why you need a Facebook Messenger chatbot.
How do I create my Messenger bot?
It only takes a few minutes to create a Facebook Messenger bot on Zebrabuzz. To build a Messenger chatbot, you need to create a free Zebrabuzz account.
After creating your account, you will link your Facebook and Instagram accounts and enable bot connection. You can then proceed to creating and editing bot settings and setting up many other functions.
We have extensive video resources that will guide you on the step-by-step process of performing several actions on Zebrabuzz. You can access these videos via the training tab at the top of this page or click here.
Zebrabuzz requires no coding or technical skills before you can create a chatbot. However, suppose you need help creating your Messenger chatbot.
In that case, we have a team readily available to build, design, and manage your chatbot for any business industry. Click here to contact our team and get started with building an intelligent Messenger chatbot today.
Can I use Zebrabuzz as a customer service chatbot
When deploying a Zebrabuzz chatbot into your customer service unit, your marketing strategies will improve substantially.
It is also recommended to use customer service chatbots on social media platforms such as Facebook Messenger and Instagram due to the large number of users who require assistance. Chatbots will also help improve your business' content marketing as a result of the information and user data they can collect from your customers.
As a result, they can personalize the content for each customer, increasing your chances of retaining them as long-time customers. This is one very important way to get loyal customers to your brand.
Our chatbot solutions can also be crucial in automating your Frequently Asked Questions (FAQs). Besides functioning around the clock, the chatbot assists in resolving the issue regardless of the difference in time zones. You can get started on Zebrabuzz for free today.
See what our agency partners are saying

Aamir Hassani
Founder, Eight Loop Social
What I love the most about Zebrabuzz is that I am always in control. I can modify my bot to suit industry standards and my preferences anytime, anywhere. Love it!
Ethan James
Founder, eStar Visuals
The easiest and fastest chatbot I have ever created. Zebrabuzz is loaded with so many functionalities, sometimes I feel I have all my job done for me!
Corentin Savis
Founder, Lozay Ma
Zebrabuzz has not only made things easier for my staff, but has also improved customer experience. We have had stupendous ROI too.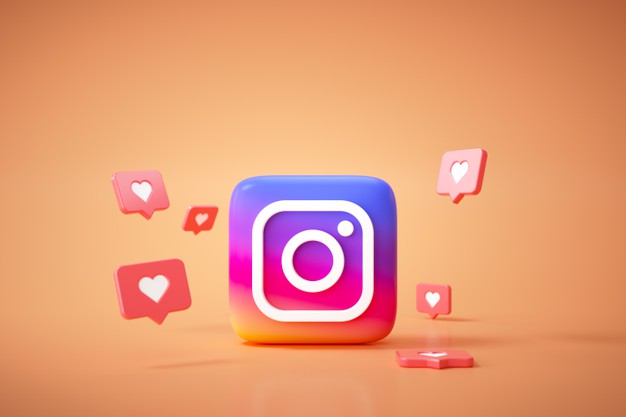 Yes, there is an app that can make posts to Instagram automatically – Zebrabuzz. You can...
read more