Chatbots are everywhere in the online and digital marketing sector today, and it's not hard to figure out why. Giants like Google, Amazon, Facebook, and the likes have adopted them and whether small, medium or large scale, there are several reasons why businesses need to use chatbots.
With a steady increase in competition, you need to take the edge and more gain grounds; this and many more are reasons why your business needs a chatbot.
Marketers and business owners need to strive to improve and be better than competitors constantly.
With this in mind comes the need for businesses to find means of being better; hence, chatbots suffice.
While chatbots can do the job, artificial intelligence in bots like Zebrabuzz takes things a step higher in that it can perform complex operations without the need for human intervention.
Confirmed studies have revealed that about 80% of businesses will use a chatbot in one form or the other before the end of 2020.
This statistics is an indication of how much chatbots have become significant to the 21st-century business.
Most marketers have now seen why businesses need to use chatbots and are taking advantage of the developing industry.
Let us discuss what these marketers see and why the hype and giddiness surrounding businesses is so loud.
However, first of all, what are chatbots?
What is a Chatbot?
A chatbot is an artificial intelligence computer program that can simulate conversations with a user on websites, mobile applications or messaging platforms like Facebook Messenger.
They are advanced automated relational robots that converse with users of different relational platforms like Facebook, Emails, Websites, amongst others.
Chatbots can function with email, and they can not only function with mobile apps, but they can also in the nearest future replace it. Yes, they are THAT significant.
There are several companies like Zebrabuzz that have taken up the responsibility of making this communication between businesses and online users a reality.
Now that you have a brief introduction to what they are, how can they help you?
Why Businesses Need To Use Chatbots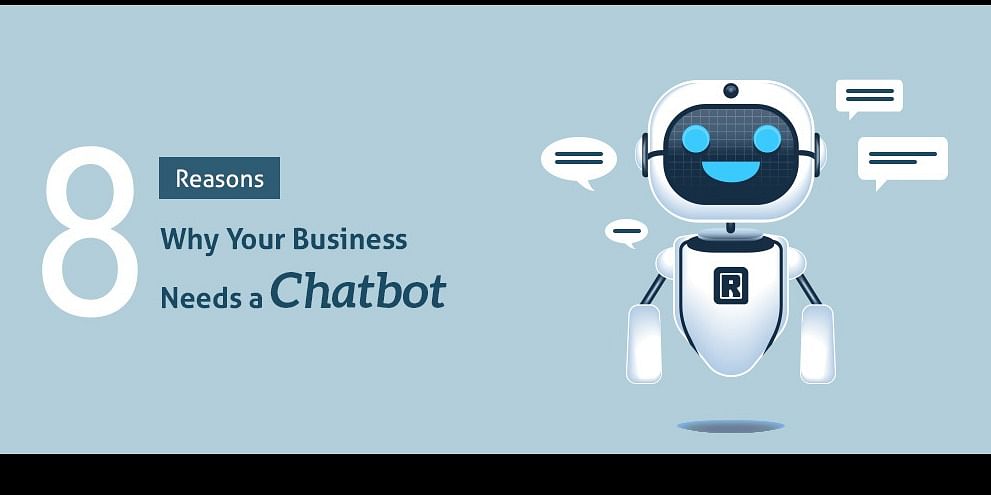 Operational Benefits
Provision of More Insights
Increased Lead Generation
Versatility and Multitasking
Financial Benefits
Reduction in Operational Costs
Increased Sales and Profits
Offering Financial Advice
Customer Service Benefits
24/7 Availability
Speed and Efficiency
Operational Benefits
In your everyday operations, your business needs to use chatbots for the following reasons:
Provision of More Insights
There are some metrics concerning your business you may not be aware of. Businesses need to use chatbots because they will be able to provide detailed insights as to what is going on with a business.
Highly intelligent chatbots like Zebrabuzz which are AI-Powered Chatbots will help you gain more insights as to the activities of your customers on the page, the sales you are making, customers' view on certain products and services and many more.
With the information you have gotten from the insights, businesses can plan their strategies. These strategies include determining what to change in their mode of operation.
Insights gotten from chatbots can also answer questions like: Should a product be marketed differently?
Which service should receive more intensity in marketing or which should be revisited and re-launched and many more angles?
These are among the many other questions chatbots will answer; hence, why businesses need to use chatbots.
Increased Lead Generation
Another operational benefit that proves businesses need to use chatbots is their ability to generate leads.
Leads are your potential customers. Quality leads are generated by effective bots and which will ultimately become conversions.
Compared to email marketing offering 5-10% open rate, chatbots can give between 70%-95% open rate depending on the bot.
That means the odds of getting new customers for your business are in your favour!
Versatility and Multitasking
A chatbot's ability to do so many things at the same time with equal effectiveness is unmatched.
Not only are they very versatile in being used in many aspects of your business, but they can also multitask in that they can answer as many customers as possible at a time.
There is no limit to the number of customers a chatbot can respond to! As many as possible. And not a single customer will be left hanging or waiting.
Financial Benefits
Away from the operational benefits, finance is also as significant for a business, and chatbots again can bring advantages in this regard.
Here are some of the financial benefits that prove to you why businesses need to use chatbots:
Reduction in Operational Costs
Simply put, chatbots reduce the cost of operation. Asides the cost of implementing it for starts, chatbots are cheap.
Compared to the cost of hiring and training human resources, not to talk of salaries or wages, disengagement bonuses, overtime payments, hazard payments, chatbots are a cheaper option.
Studies show that for businesses that currently use chatbots, 80% of their customer requests have been solved by chatbots without the need for human intervention.
To put that in perspective, out of 10 people, chatbots will do the work of 8. Therefore, if you needed to hire 10 people, with the implementation of a well-built AI-Powered chatbot, you may only need 2.
Increased Sales and Profits
Making profits is one of the reasons why businesses are established, and chatbots can also help to achieve that. In fact, chatbots can more than double your sales.
A recent market research survey that examined one thousand (1,000) business leaders and consumers discovered that chatbots raise revenue by 67%.
As they generate quality leads for you which will become conversions, you have new customers. Smart chatbots also help sell your products for you even while you sleep.
They can also send updates about a product, an offer or a promo, as well as build massive email lists.
Offering Financial Advice
Some chatbots can also read data and reports over a particular period to offer you financial advice. They can also use this report to give signals if you are losing money.
As they are intelligent, they can read your business data on a business page, analyse your costs, and offer financial advice. They can do this for customers too.
The data given can also show the parts of your business that is doing well, and maybe you can focus on those parts because that is an indication of what customers want.
Speaking of what customers want, chatbots can also be used in customer service to give users the satisfaction they desire.
Customer Service Benefits
Businesses need to use chatbots in their customer service, as there are several benefits to be gotten. Let us explore two of these:
Speed and Efficiency
Patience is a virtue, but not everyone is blessed with it. Do not expect your customers to be part of those blessed with it.
40% of customers who patronise online businesses have said they expect a reply within 5 minutes while 31% say replies should come immediately.
Customers want to be attended to quickly and with the rate at which competition is springing up every day, it would be in your best interest to match their desires.
This is why businesses need to use chatbots, as they are fast and efficient. Customers will always come back when they are certain what they desire will be given to them when they want.
It can also ensure they spend more time on your page as their requests are being attended to speedily, which in turn increases the possibilities of them exploring other products and services.
24/7 Availability
The 21st-century digital business should not have closing hours any longer. This is due to the influence of chatbots.
Chatbots ensure your business is easily available to receive customer requests at any time of the day, week, or year, even when you are asleep.
Being available every time is one sure way to show your customers you are committed to their experience.
These and many more are reasons why businesses need to use chatbots. Although they are still being developed, the fact remains that any business that seeks to improve and be better must take advantage of this innovation. There is no better time to start than now.