Chatbots have been gaining popularity for the last couple of years. More marketers are beginning to realise how crucial they can be to their operations, and customers also love these revolutionary tools.
When it comes to building bots, a lot of people are discouraged. This is because many people see it as technical and should be left for developers or programmers.
However, this is not the case anymore. Many chatbot building platforms require nothing technical, and they can help you build yours without coding.
Chatbot building platforms like Zebrabuzz and others are committed to simplifying the process of creating a bot so that you do not need knowledge in coding to have one.
For example, with a few steps, you can build your AI chatbot on platforms like Zebrabuzz with no coding involved. What's more? Your bot can be integrated into many communication channels.
You can integrate your chatbot to Facebook Messenger, Instagram, your website, email, and SMS, among many other channels.
Some features can connect your e-commerce activities, such as making organic posts to other social media outlets like Twitter, Blogger, Reddit, and many others.
How to Make a Chatbot on Platforms without Coding
Making a chatbot with developers and programmers requires coding, which means it will take more time than non-coding platforms.
The complexities of creating a bot this way also mean you will have to wait for a long time. At times, coding a chatbot can take up to 2 months or more.
While it is understandable that building and maintaining your brand's chatbot is a continuous process, you don't have to wait that long.
Besides waiting for so long, you will also have to spend a lot more. Coding a chatbot can cost up to $15,000 and more.
However, you can now build your bot for free on a non-coding bot-building platform like Zebrabuzz. Today, you do not need to commission chatbot creation out to developers neither do you need to learn before you can make yours.
With Zebrabuzz, you can build an artificially intelligent chatbot in a matter of minutes.
All you need is a Facebook page, and the rest of the creation process is as follows: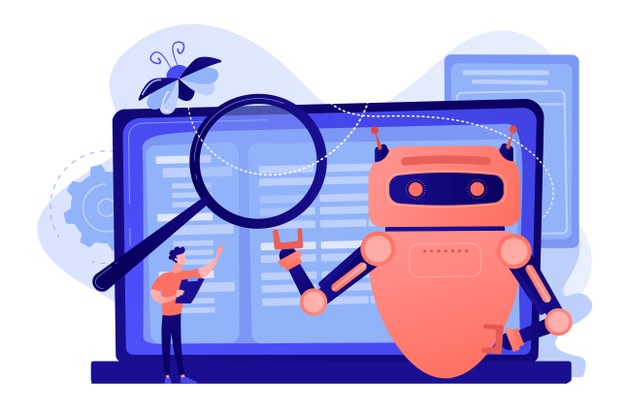 How to Create and Develop your Bot
As we discussed earlier, your chatbot can be integrated into several channels provided you choose a suitable platform that assures this.
You can use your Zebrabuzz chatbot on social media platforms like Messenger, Instagram, amongst others and also on your e-commerce website. It can also connect with SMS, email etc.
However, as Facebook is a very common platform where most marketers use chatbots, this blog will explain how to create and develop your chatbot on this platform. Remember, you are not restricted to Facebook.
Sign up for a Zebrabuzz Account
To get started, sign up to a free account on Zebrabuzz. With this platform, you can start and develop your chatbot on a user-friendly dashboard. This means you can also add, change, delete, and edit your bot settings at any time, depending on your preferences.
Import your Facebook Page
The next step is to link your Facebook page. Once you have created your account and logged in to your profile, you will be redirected to your Zebrabuzz dashboard.
Click 'Import' to link your page. You will be asked to give the app permission, click Allow. You can link as many Facebook pages as possible to one account.
The next step is to enable bot connection on each of the pages you have imported. Click the 'plug' icon beside each page name to do this.
Next, create your bot replies. You can have as many replies and templates as possible. Replies like Quick Reply, Text, Text with Buttons, Image, Video, Audio, File, Media, Carousel, Generic Template, etc.
The combination of all of these reply type will make your bot replies. This chatbot platform also ensures you can set the delay time of your chatbot.
This means you can choose the number of seconds or minutes your chatbot will take before replying. This starts from '0 second.'
For each reply you create for your chatbot, you can set keywords. Whenever your bot identifies any of these keywords in the message a user sends, it will subsequently respond with the appropriate reply.
Your Zebrabuzz chatbot is highly intelligent. This means it can recognise the keywords you have created even if your users' questions and statements are framed differently.
No matter how long or short the query is, it can analyse them and filter keywords to respond correctly.
You can create a quick reply that will function as your welcome or greeting message. Words like 'hey, hi, hello' and many other greeting words and expressions that are popular among internet users.
You can also use 'text with buttons' reply to collect your customers' email and phone number and as an option for them to chat with a human.
Media replies like image, video, and file can be used to send your product pictures and videos. Therefore, you could provide keywords that tally.
Click Save and that is it, you have created your chatbot. You can test it out by asking a friend to send a message to your Facebook page.
With these quick and easy steps, you will be able to make your chatbot that can connect with a host of communication channels without the need for coding.
While creating your bot will only take minutes, developing your bot is a continuous process. Just like apps are upgraded, you can also update your bot regularly to continue giving your users optimum experience.
As you have a Zebrabuzz dashboard, you have full access to all your bot settings amongst various other features that you can integrate into your bot to make it better. This can be done any time from your comfort.