Many agencies are becoming increasingly interested in ways they can sell their chatbot service. The reasons are not hard to understand; chatbots are the largest marketing trend to emerge in the last ten years.
Presently, brands with the best success rates and highest client conversion and retention are those that use chatbots to maximise their potentials.
As part of any marketing agency, it is important that you also take advantage of this enormous opportunity in the marketing landscape.
There are many benefits in store when you sell your chatbot service. With chatbot platforms like Zebrabuzz that make it easy and faster, you can look forward to many advantages such as extensive lead pipelines to tons of revenue leading and boisterous advantage over your rivals.
This article will lead you into ways you can start a marketing agency and sell your chatbot service effectively.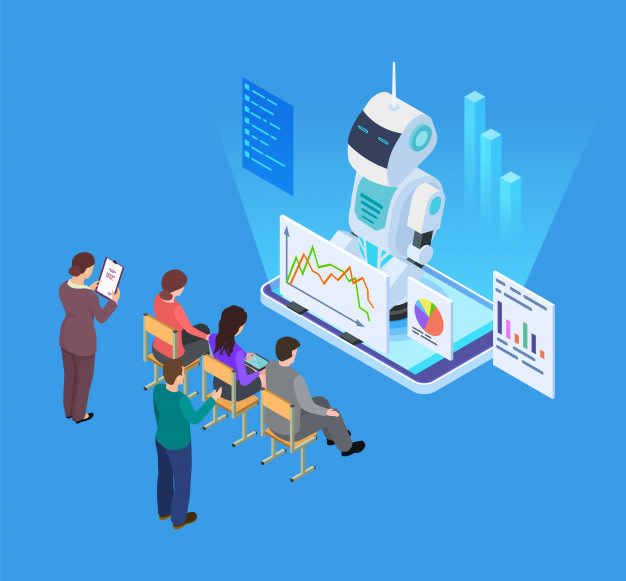 Why should you Start and Sell a Chatbot Agency Service?
Starting a chatbot agency is the same as selling chatbots. As mentioned earlier, there are many reasons why you should market chatbots. Why?
Chatbots can generate huge, fast, and obvious results for your clients
They can provide a steady and huge revenue stream with precise and high conversions.
Chatbots are easy to sell; everybody wants results, and chatbots offer the best in the marketing landscape.
Chatbots perfectly complement any other digital marketing strategy your customers may want to apply. It can work seamlessly with web marketing, social media marketing, content marketing, among many others.
They are easy to learn and build, especially with an AI chatbot platform like Zebrabuzz, which allows you to create your bot in a few steps and within minutes.
Why Zebrabuzz? It is also cost-effective. With a free plan, you can build and launch your chatbot live.
How to Sell a Chatbot Service or Start an Agency Step 1: Choose a Chatbot Building Platform
To start selling chatbot services, you need chatbot tools. One of the most efficient chatbot building platforms is Zebrabuzz.
When trying to sell a chatbot service to customers, it is important to sell a top-of-the-line bot that can sustain their product marketing and give optimum experience.
With Zebrabuzz and some other good chatbot building platforms, you will be able to offer the best type of chatbot service to anyone who patronises you.
Here are some of to use to gauge a good chatbot builder:
Simplified dashboard with a drag-and-drop interface that makes it easy to use and provides seamless user experience.
A good chatbot builder should offer many other features. For example, besides an AI chatbot, Zebrabuzz has other features like Facebook auto liker that automatically likes posts, comments, replies on your page and other pages. Another feature is an auto commenter that automatically responds to comments on your Facebook page. You should look out for chatbot building platforms that offer more than just a chatbot. This will help you sell your chatbot service faster to customers as they have more to gain.
Choose a chatbot building platform that will not go out of business soon.
As chatbots are recently gaining popularity, many chatbot building platforms are springing up every day. Therefore, for the fourth point, strive to find a chatbot builder that has been in the business for a little bit over a few months.
Zebrabuzz is one of the fastest-growing Facebook Messenger marketing solutions that you can partner with. The platform is suitable for agency marketers and has unlimited features designed for agencies as well as customers.
Zebrabuzz can be used in as many industries as possible. There are several clients into fashion, food, engineering, web marketing, social media marketing, and many other walks of life that use Zebrabuzz daily to automate their processes.
How to Sell a Chatbot Service or Start an Agency Step 2: Learn How to Use the Chatbot Platform
If you are going to sell something, you should know how to use it too, right? The same applies to starting a chatbot agency.
To start selling chatbots, ensure you learn every part of creating and maintaining chatbots with the chatbot builder you use.
This is why it is recommended you choose a chatbot building platform with a user-friendly interface. Making chatbots can be easy and fun with the right platform. If it's too complicated, you may not get customers, and if you do, they may leave quickly.
How to Sell a Chatbot Service or Start an Agency Step 3: Determine a Pricing Structure
It all comes down to the returns, and as millions of people are interested in the chatbot business, there is a lot of money on the table.
Chatbots are valuable, so you must determine an ideal pricing structure that reflects the product's value without discouraging tentative clients.
If you are just starting, a smart way is to offer a brief free trial to show customers what they will be getting. Then you can proceed with a simple fee that gets reduced once the client decides to retain.
For example:
1 chatbot = $700
Ongoing retainer = $350/month + $35/additional chatbot
We are using this as a simple structure, but it gives you a good place to start.
How to Sell a Chatbot Service or Start an Agency Step 4: Launch your Agency
When you are done with these steps, the time has come to start selling your chatbots. Remember, you are offering a tool that can, and will, blow up your client's business.