There are about 1.3 billion active Facebook Messenger users who use the platform to interact with their friends, family, and now, potentially your business.
Besides users, there are also more than 90 million businesses on Facebook with Messenger users sending up to 8 billion messages daily!
Therefore, with the size of the platform, one of the best places to generate leads for your business is on Facebook Messenger.
Statistics also show that customers are three times more likely to chat with a business than result to web forms and other methods of interaction.
Users are increasingly becoming inclined to use instant messaging apps like Messenger to request support from a business meaning there are huge opportunities for your business to connect with new and existing customers on this platform.
How to Use Facebook Messenger for Lead Generation
Messenger Chatbots
There are a couple of strategies and tools that can be used for lead generation on Facebook Messenger, but one of the most effective is the use of chatbots.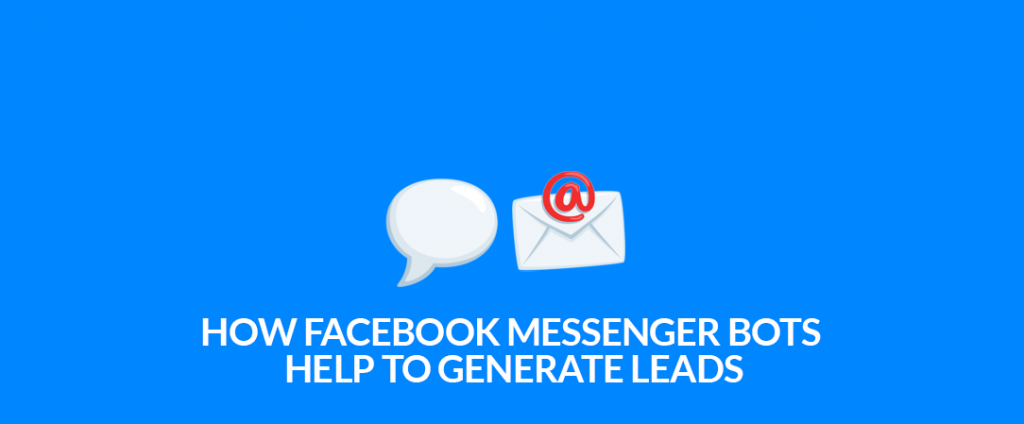 Any business that is serious about maximising its clientele must automate its operations. Facebook Messenger chatbots like Zebrabuzz are increasingly becoming prominent in businesses, and the reasons are not hard to understand.
In fact, of all the other strategies you can employ to help generate leads on Facebook Messenger, chatbots have one part or the other to play in their effectiveness.
One reason why you can generate massive leads with Facebook Messenger chatbots is because of the increased likelihood of your customers seeing your messages.
Chatbots can send chat blasts to all your subscribers or a section of your customers simultaneously.
As chatbot messages and blasts are received like normal chats, it is more likely to be opened. Chatbots can offer up to 95% open rates. When compared to email marketing's 10% at best, this open rate is terrific.
Almost everyone who receives a chat message wants to open it to see the content. This increases the number of interested customers which also leads to increased possibilities of high conversions.
As soon as a customer opts-in and the chat has started, all that is left is to guide or qualify the new lead towards conversion.
Chatbots help do the guiding as well. With artificial intelligence in Facebook Messenger chatbots like Zebrabuzz, conversation aimed at selling a product or service will be simulated in natural language.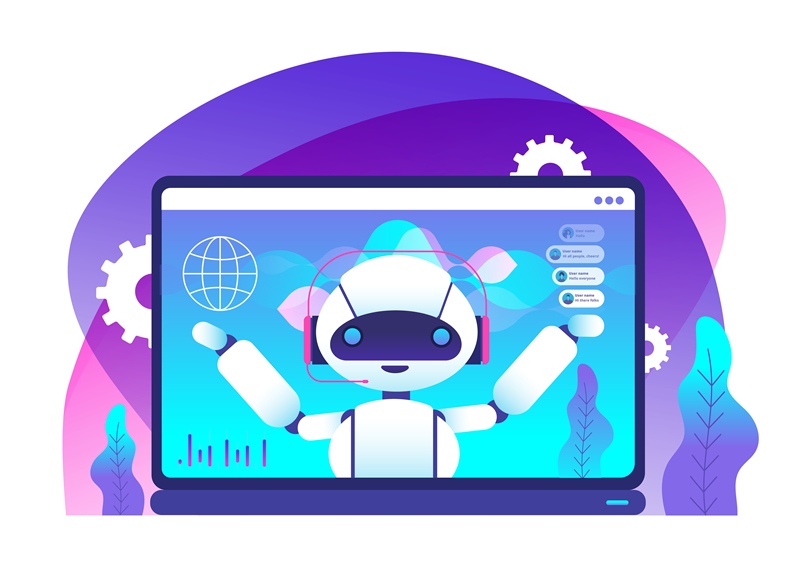 Zebrabuzz can also be integrated into e-commerce websites, which makes it possible for a business to generate potential customers who visit the site and require urgent support before completing a purchase.
As chatbots are readily available, such requests will be attended to immediately, and website visits will be immediately converted to sales opportunities.
Click-to-Messenger Ads
Click-to-Messenger ads are also a great way to generate leads on Facebook Messenger. Facebook made it possible for advertisers to create ads with a call-to-action (CTA) button, which starts a conversation with the business.
These kinds of ads are a very useful strategy to generate leads on Facebook Messenger. As soon as the ad is clicked, potential customers will be taken directly to the Messenger chat of the business where a greeting message will be waiting for them.
They can, therefore, choose to continue the conversation by simply replying the message with theirs.
By clicking on the ad and sending the first message, the user has fulfilled the double-opt-in requirement of Facebook, which qualifies them as a lead.
As stated earlier, Facebook Messenger chatbots are a part of most of the ways you can generate leads with Facebook Messenger.
Artificially intelligent chatbots can simulate conversations with customers who contact you and help turn them into conversions.
Studies show that 95% of new potential customers who contact an online business expect a reply within the first 10 minutes.
Whether you are available or not, chatbots can help you start conversations with new and existing users ensuring you do not lose them to the competition.
Tools to Use to Generate Leads on Facebook Messenger
Several tools can be used to maximise the number of new customers generated through Facebook Messenger.
Zebrabuzz
Zebrabuzz is a marketing tool that can be used to generate, nurture, and qualify leads via Messenger. It can connect a business to its potential millions of customers on the platform.
Zebrabuzz allows you to integrate a single solution to your marketing strategies. You have a chatbot, a tool that can create Click-to-Messenger posts, set up your e-commerce store directly on Facebook Messenger, among many other extensive features.
It can also be integrated into a business' website to generate leads from the e-commerce site as well. With the assurance of high CTRs, you increase the chances of getting new customers.
Facebook Messenger Customer Chat Plug-in
Another tool you can use to generate leads is the Facebook Messenger customer chat plug-in. You can manage incoming chats on Messenger with this tool using Facebook business manager.
The plug-in can also integrate Facebook live chat into your website where you can start new conversations with potential customers directly on your website.