The reasons why site owners place a chatbot on their website differ slightly from each other, but overall, the benefits are numerous.
Chatbots are increasing in popularity daily. As they automate processes and improve efficiency by making things easier for both customer and business owners, they are speedily becoming the most preferred marketing approach.
With conversational marketing tools like Zebrabuzz, chatbots may have been more popular on social media platforms like Facebook, Instagram, Telegram, Slack, and the likes.
With more than 70% of internet users using these messaging platforms, many businesses benefit from chatbots' efficiency.
However, away from social media, another way you can take advantage of the important benefits a chatbot has to offer is to integrate it into your website.
Read More: Web Chatbot: Top Reasons Why You Should Have A Chatbot In Your Website
Why a Web Chatbot is Important
Here are some of the important benefits of having a chatbot on your site:
Web Chatbots Increase Conversions
A conversion is when a visitor completes a desired action on your website. It could be filling a form, submitting their details, making a purchase, downloading a file, among others.
Chatbots can help increase conversions on your page. With an AI chatbot integrated into your website, you can turn a visitor into a conversion within seconds.
Studies show that placing a chatbot on your landing page can almost double conversions.
As chatbot conversations are direct and aimed at converting, visitors are more likely to convert more and higher.
Improves Customer Service by Offering Users Zero-Waiting Time
Another one of the many important benefits a chatbot can offer your site is the significant improvement to your customer service.
Speed is one of the many nuggets of customer service. Chatbots are a master of speed, and they deliver with great panache. With bots, your web visitors will get things done quicker and faster.
Besides speed, another way chatbots improve customer service is through personalised and tailored content.
Artificially intelligent chatbots like Zebrabuzz can use user data to deliver customised service. They can gather the data of past visits, see their buying history, and know what they are interested in.
They can recommend products and services that the user will likely be interested in. This enhances user experience and makes navigation on your website a whole lot easier.
Ensures Visitors Return by Collecting Contact for Lead Generation and Qualification
Chatbots can ensure your web visitors always return to your page. They can collect user data like email, phone etc. and follow up by keeping regular contact, engaging them, sending product offers, discounts, coupons, and updates, which will encourage them to come back.
Also, to maintain your online business, you need an inflow of customers. As leads are potential customers, chatbots can help generate them in a massive quantity.
They can also qualify leads by segregating interested users. As they gather and store customer information, chatbots can automate information transmission to your marketing team for closing the deals.
Website Chatbot Keeps you in the Trend
Like it or not, customers notice the businesses that are keeping up with the latest trends. If it seems like you are stagnant or not trying to improve your services, customers will take that as an unwillingness to enhance their experience.
Chatbots are the latest trend in online marketing, and like some other trends, they are here to stay for a very long time.
As they can be integrated into almost any other marketing strategy, chatbots make your sales and promotion more dynamic and innovative, hence, keeping your website relevant.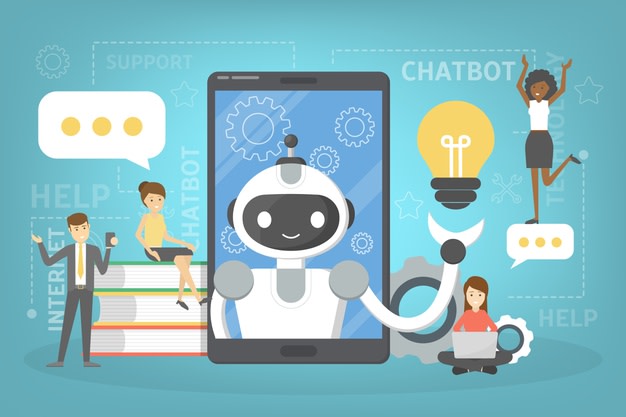 Web Chatbots are Available Anytime
The World Wide Web (WWW) has no closing time. As long as your website is on there, you can get visitors anytime even at odd hours, public holidays, and weekends.
These customers may sometimes need help when they visit. Suppose you have an employee that manages your website, chances are there are times when they will not be available to provide live chat.
At midnight, public holidays, weekends, and on some other special days, human employees may not be available, but chatbots are all the time.
Chatbots can work round-the-clock, offering help and ensuring you are always accessible and available for web visitors. No matter the time of the day, chatbots keep you online and ready to answer queries and make sales.
Builds Trust and Loyalty
We usually have favourites, and this applies to the businesses we patronise. One of the many important benefits of having a chatbot on your site is that they can build customer loyalty.
With impeccable customer service, personalised content delivery, good follow-up, and unmatched speed, your website visitors will most likely come back again.
Everyone likes good service, and as chatbots can help your provide one, you will retain traffic on your page and ensure they keep coming back.