Online business has significantly changed, and whatever industry you find yourself, there is an ever-increasing need to automate your mode of operation.
Besides making things easier for you, it also does for your clientele as well. In the food industry, restaurants need to automate their services as well, and this can only be done with chatbots.
Away from their other functions of providing 24/7 customer service, increasing customers through quality leads, restaurants can use reservation chatbots to boost their order organisation significantly.
Another way online business has significantly changed is that whatever industry you are in, especially the food industry; you must not underestimate the power of social media in your business.
Social media platforms like Facebook and Instagram are very prominent and with the former garnering more than 2 billion monthly users as of 2020; you already have your market there.
Also, as Facebook promises a huge market, there is the high possibility of having a lot of orders that cannot be conveniently handled by a human; hence, chatbots like Zebrabuzz and the likes can help you manage your business on the platform effortlessly.
As many people use Facebook Messenger to keep in touch with their loved ones, they do not want to leave and would love to perform all of their daily tasks on there – ordering food inclusive.
Why restaurants needs Chatbots for Reservation
When restaurants use chatbots like Zebrabuzz for reservation, they enjoy the following:
Accuracy in Reservations and Orders
Speed in Reservations and Orders
Organised Table Service
Personalised Food Recommendations
Simplifying Delivery and Takeaway
Frees up Employees and Saves Time
Accuracy in Reservations and Orders
Chatbots like Zebrabuzz can completely revamp your restaurant's reservations. Taking orders from customers and managing reservations can be a burdensome and challenging task, especially with the size of the clientele, the rich choices available to them, and the task of delivering the food.
Human error means customer orders and reservations can, and will, go amiss from time to time. As customer expectations and competition have increased, this is not something you should risk.
However, with the Zebrabuzz Facebook Messenger chatbot, for instance, there is no margin for error and all of these tedious tasks will be done with the guarantee that all reservations and orders will be 100% accurate.
It can be unpleasant when customers get to their supposed table and find other customers there due to a mix-up. This no longer has to happen!
When restaurants use chatbots to sort out their reservations and orders, human error will be eliminated, which will build customer loyalty and trust.
Speed in Reservations and Orders
Chatbots are very fast. In fact, Zebrabuzz gives you the control to determine how fast your chatbot's responses are. You can choose to reply to orders and reservations starting from a second to, well as long as you want.
When it comes to food, patience goes out the window for most of your customers, and you need to be fast.
Also, with so many restaurants out there, you need the speed of the Zebrabuzz chatbots to optimise your reservations and orders or else, you lose customers to stiff competition.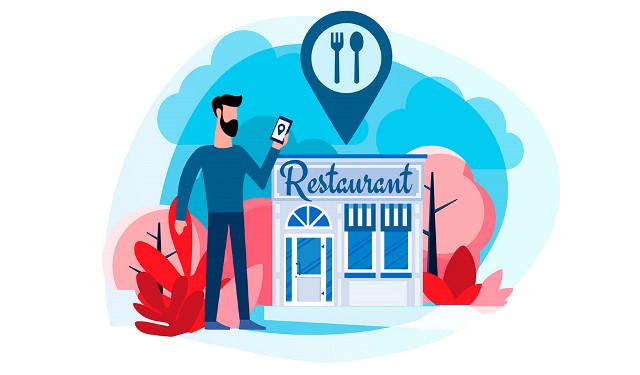 When customers are assured that their reservations and orders will be confirmed within the first few seconds, it builds your brand image immensely.
Although restaurants can hire human employees in place of chatbots, this is nothing compared to the speed reservation chatbots offer.
Humans get sick, go for coffee breaks, need sick leaves, and can get overwhelmed with many reservations and orders. Add that to the recurring payments that come with wages, salaries, bonuses, trainings, and you know restaurants need to implement chatbots into their services.
It gets better with Zebrabuzz chatbots with free access to all its features for up to a month.
Organised Table Service
As there is no chance of error with chatbots, there will be organisation and simplicity with your table service.
You have likely made a reservation in the past, and when you got there, the waiter or waitresses had forgotten about you, then you had to wait a long time for your food.
This can be very frustrating. However, with Zebrabuzz deployed, you can eliminate this frustration, ensure customers enjoy a good experience and served timely.
Frees up Employees and Saves Time
Restaurants also need chatbots for reservation because it helps to free up their employees to perform other functions.
As Zebrabuzz chatbots assure you of 100% accuracy with reservations, employees can focus on other units of the restaurant, which will improve your services.
You can focus on preparing the meal and reserved table, physically delivering the food, among many other duties.
Personalised Food Recommendations
Another reason why restaurants need reservation chatbots is through personalised food recommendations.
Customers are sometimes undecided over what to buy and to get a service that recommends food for them will go a long way in creating a bond.
The art of knowing the preferences of your customers is particularly true with the younger generations. The expectations from Generation Z are that brands should know what they want, and they will get disgruntled if these expectations are not met.
Restaurants need to use chatbots to help customers make reservations by recommending what they could be interested in.
Zebrabuzz, for example, is equipped with the latest artificial intelligence that can suggest foods, reservation methods, etc. by using metrics such as the most ordered food or table, and many other demographics.
With artificial intelligence, Zebrabuzz ensures you can give your customers recommendations which will make the process of making reservations seamless.

Simplifying Delivery and Takeaway
Chatbots also ensure that the process of ordering takeaways becomes easier and simple for customers. As your business is on Facebook Messenger, customers can easily engage you in a chat to describe their delivery and takeaway preferences.
This is an outstanding alternative to calling you or having to move to an e-commerce site to make an order for a takeaway.
Also, research shows that one in nine customers ask queries that relate to their food delivery status. With the speed and simplicity of chatbots, your customers no longer have to worry about this.
Zebrabuzz can also help customers track their delivery which means they will be able to see where and how far their food is away and when it would reach them.