Facebook Messenger marketing means connecting with your customers using Facebook's instant messaging platform.
With billions of people using Facebook monthly to chat and speak with their loved ones, it is a great place to market your products.
However, Facebook Messenger marketing nowadays requires automation to enhance the experience of your customers as well make things easier for yourself.
Automating your Facebook Messenger marketing involves using certain tools to drive up sales, engage your customers, get and nurture quality leads, among many other benefits.
Indeed, Facebook marketing automation makes business easier for you, but only if you do it right.
While there are several Facebook Messenger marketing automation tools out there to use, it is important to make use of certain ones that have the features to optimise your service.
For example, it is a consensus that anything related to automating your Facebook Messenger marketing involves chatbots. However, having one that can completely change and improve your marketing on Facebook Messenger is important.
Zebrabuzz chatbot is a bot for quality business leads as well as sales and engagements. It can connect you with new and existing customers wherever they may be.
It also runs on the latest artificial intelligence meaning it can simulate real-time conversations via web chat, SMS, Facebook Messenger, and on any other platform.
There are several strategies you can use to deploy your chatbot as you aim for a successful Facebook Messenger marketing automation experience.
Chat Blasts
Comment Automation
Post Automation
Customer Engagements
Click to Messenger Emails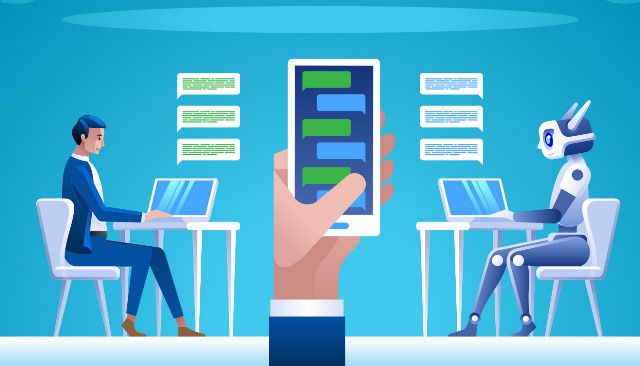 Chat Blasts
Chat blasting is more or less what you call 'broadcast messages' (BCs). It is simply sending a Messenger chat message to everyone on your list.
It is also like email blasting in email marketing, only that it is better. The average chatbot assures you of about 70-80% open rate within sixty minutes which is amazing.
When you compare that to what email marketing offers, which is about 5-10% at best, integrating chat blasting into your Facebook Messenger marketing automation strategy is a no brainer.
However, instead of manually chat blasting, Zebrabuzz can automate the process for you and as an added advantage, offer up to 95% open rate! As any of your customers who receive blasts must also first opt-in to the service, Zebrabuzz ensures their opt-in is smooth and easy with only a click of a button.
Imagine sending broadcast messages on your Facebook Messenger and having to manually opt-in each interested user. That is going to take so much time that you can save by simply integrating a chatbot like Zebrabuzz into your Facebook Messenger.
Chat blasting is a Facebook Messenger marketing automation that can achieve a lot for you. For instance, it can automate drip sequences for higher levels of engagements.
With a highly intelligent chatbot, you will also be able to segment your customers into groups that will make them easy to recognise and serve.
In addition to that, chat blasting will also help you maintain a very high degree of engagements with your loyal customers, thereby building strong and long-lasting relationships with them.

Comment Automation
Comment automation is another strategy of Facebook Messenger marketing automation that helps reply comments on your post automatically.
It can immediately reply to a user's comment on your page as soon as it drops. It is important to respond to customers quickly while you market on Facebook.
Customers have high expectations and certainly do not want their comments and messages left unanswered for long. For instance, a study showed that 95% of users who reach out to an online business expect a reply within the first ten minutes.
However, ensuring you reply manually to all the comments on your page within the first ten minutes can be tricky. It can also be very tedious and burdensome.
Also, as the comment can come when you are not available, customers can be discouraged and get poached by your competitors before you make a response.
Therefore, with comment automation, you don't have to reply to the comments on your page manually.
The Zebrabuzz comment reply enhancer tool is a default feature of the marketing software that can respond to your customers immediately they drop a comment.
As any commenter on your page likely wants to buy a product or has an interest in buying, the Zebrabuzz comment automation tool can also reply to the comment via the Facebook Messenger chat and in the process, sell your products to the user.
The way this works, after a person comments on your post, the auto-responder tool sends a direct Messenger reply.
This is a very important tool in Facebook Messenger marketing automation. With this tool, you greatly increase your chances of boosting your conversions.
Post Automation
When marketing your products and services on Facebook Messenger, you need visual posts – something your customers can see to know what you sell.
However, the demands of keeping up with posting regularly can be too much to handle. As you also need to be consistent, there are times when you can forget.
However, Zebrabuzz's Facebook Messenger marketing automation feature has a default tool known as Social Poster. This tool can automate the way you market your products on Facebook Messenger.
You can schedule organic posts for a week's or months. After scheduling, the tool will help you post your products at the respective time and day while also posting to several other social media platforms of your choosing.
When the work of making posts is deducted from your Facebook Messenger marketing, you will agree there will be enough room to perform any other tasks you may want to do.
Your posts can also come with a link that when clicked, takes the customer directly to your Messenger to start a conversation with your artificial intelligence chatbot.
24/7 Customer Engagements
Another strategy in Facebook Messenger marketing automation is customer engagements. Regularly engaging your customers can build trust and strong relationships, which will encourage them to patronise you more often.
However, consistently engaging your customers while performing other tasks may not be easy on you.
As you have learned before that the Zebrabuzz marketing tool can send chat blasts, it can as well engage customers personally by simulating conversations.
It can send offers, tips, updates, and so on to customers, keeping them abreast of the latest developments. As important as constantly engaging customers is, it is a job that needs to be automated.
The chatbot is available 24/7, meaning it is always on hand to engage customers.
Click to Messenger Emails
Click to Messenger Emails is another strategy of Facebook Messenger Marketing automation. As the Zebrabuzz chatbot can build massive email lists, it can send emails of offers, discounts, coupons, new arrivals, among many others to your customers.
These emails will carry a link that goes directly to your Messenger chat where you can sell your products to them.
It works just like a Facebook ad, but in the place of "Learn More," it takes them directly to your Messenger chat to have a conversation with you where you can then broker a deal.