It is the goal of every business to connect with customers and create a community around their products and services, which will inspire brand loyalty, customer acquisition and retention and increased sales. Social media has now made this possible in an easy, seamless way.
At the nascent stage, social media was primarily utilized as a channel to stay in touch with family and friends, but today, it has grown to become an indispensable business tool for interacting with customers.
Social media has transformed customer service and customer engagement. Customers no longer endure the long hours of trying to reach wearisome agents who may not be able to proffer solutions to their problems effectively.
With a tweet or post, customers can now get the attention of businesses. In the social media ecosystem, businesses are quick to understand that immediate resolution of queries by customers is the key to winning their loyalty and garnering their patronage.
Businesses have begun to integrate social media chatbot to improve customer engagement and satisfy their customers seamlessly.
Social media chatbot allows businesses to build a better relationship with their customers across all channels in a bid to create an omniscient customer experience.
Social media customer service, if properly utilised, can boost the morale of business and increase brand recognition.
Social media remains a powerful way to grow businesses and brand visibility.
This is why big corporations and companies spend millions of dollars on advertising, marketing and engaging their customers on popular social media channels.
Unilever is known to spend more than 20 million dollars on Facebook yearly, while Coca-Cola spends millions on Twitter.
What customers say – whether negative or positive – can make or mar business reputation.
It is now more important than ever for businesses to provide effective customer service and customer engagement on social media.
Some businesses still underutilize consumer engagement on social media. They delay in replying and do not pay attention to complaints by customers on social media.
These poor customer services on social media can have disastrous consequences.
With the help of automation and improved technology, businesses can now integrate AI and machine language technology like the Zebrabuzz chatbot building platform to support customer service agents and provide 24/7 quality customer service that will be positively impactful and drive growth.
Ways in which social media affect customer service
The importance of social media to customer service cannot be overemphasized.
Social media channels – Facebook, Twitter, LinkedIn, and the likes – have simplified customer engagement and interaction. This is necessary for building a sustainable brand. It is also very affordable and time-saving.
Traditional means of customer service ( phone calls and emails) cannot be compared to the widespread reach of social media.
According to the latest statistics, social media users sum up close to four billion. That is close to half of the world's population.
Communicating with customers via social media channels is more convenient and hassle-free, compared to the unfavourable nature of phone calls.
Studies have shown that the easier it is for customers to engage brands, the more likely that an emotional bond would be established between the business and the customer. 
The ability of social media customer services to tap into the easy accessibility and flexible nature of social media communication increase its effectiveness and potency. 
Here are the four ways in which social media affects customer service: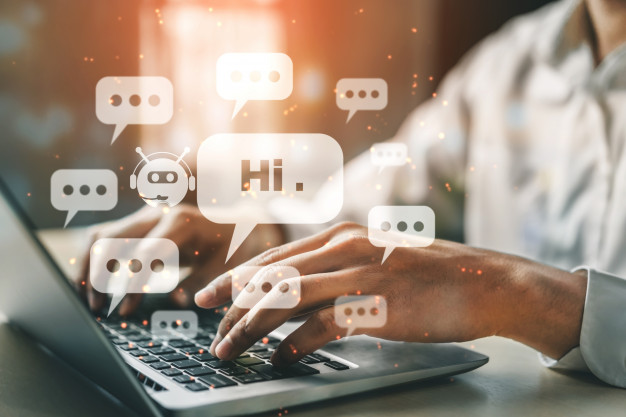 Social media is a highly effective tool for brand engagement
Do you want your customers to have an emotional attachment with your business? Do you want to influence the customer purchase intent in a positive way?
Then start implementing a social media customer service strategy. Brand engagement is much more than a customer recognizing your product. It revolves around winning the loyalty of your customer.
Your customers will ultimately take delight in quick response, information, or tips.
To achieve all this, you will need an effective social media customer service strategy that will be able to attend to your customer's need round-the-clock.
You may need to integrate intelligent chatbots to make your customer service strategy to become more effective.
A messenger chatbot is a powerful tool you can use to create high-level engagement with your customers across social media channels. 
Looking for a chatbot builder characterized by simplicity and effectiveness for your Facebook messenger? Then you'd like Zebrabuzz.
Social media is part of your business' contact information 
Customers dread delays and slow-response time on social media. Customers will need your customer service agent to reach out to them in a matter of minutes.
You don't want to disappoint your customers by creating an unpleasant experience for them on social media. This will lead to negative reviews and poor brand image.
Today, businesses across social media channels are using automation to transform their engagement with their customers. Instant response and real-time messaging is the key to building a sustainable community around your business.
A messenger chatbot like Zebrabuzz is an intelligent tool you should try.
Don't let your competitors grab your customers
Perfection is an illusion. It is very natural for businesses to receive complaints from customers now and then.
If your business has a social media presence, your customers have an opportunity to reach you easily and try to elicit solutions from you.
The more you delay in responding to these complaints, the more dissatisfied your customers will become.
This means your customers will fall into the hands of your competitors. Studies have shown that the optimal time for responding to a customer's complaint is 10 minutes or less.
You can take the initiative to retain your customers by integrating chatbots to support your efforts in tackling these complaints from your customers. 
Read: How to Create a Chatbot for Your Restaurant
Enjoy additional access to your customers
We have emphasized earlier that businesses should not solely use social media for advertising purposes.
While it is true that social media is highly effective for sales campaigns and product promotion, businesses should also invest the same energy and resources to connect and engage with their customers across social media.
Today, it is possible for businesses to use chatbots to send personalized messages to customers and engage customers in natural, friendly, amiable language. Check it out now.