Instagram Auto Comment
Instagram auto comment, simply put, is creating automatic comments that will go live as at when due. You don't have to be online 24/7 to leverage automated comments on Instagram. When you design the auto comment, it'll be sent automatically to the specific Instagram posts.
With an intelligent auto comment bot like Zebrabuzz, for instance, you can set more than one comment template so that your comments sound natural and interactive.  Nobody will know they are auto comments, and it'll look like you manually typed the responses right there.
Why You Need an Instagram Auto Commenter
There are several reasons why you need an auto commenter
Ensures you are available 24/7
Instagram comment automation bots like Zebrabuzz are online 24/7. This means it keeps your business available to interact with customers and followers every time.  This also rubs off on the auto comments because it means the bot can send automatic comments regardless of the time and day. By being available to interact on social media all the time, your brand appears easily accessible.
Fosters good relationships with subscribers and followers
Besides having a marketing edge with automatic comments, you will also build good relationships with followers. By automating Instagram comments, you will create a bond between your brand and clients. This is the foundation of customer loyalty to brands.
Gives you an edge over your competitors
Engaging followers on social media and being active with comments under pages is not the forte of many brands, including your competitors. With automatic Instagram comments, you will be able to provide a different approach to customer experience and interaction that will certainly give you a marketing edge.
Reduces workload and increases productivity
Automating your Instagram comments means you don't have to spend too much time on that aspect of your brand.  Besides helping you with auto comments, you can also use Zebrabuzz to automatic likes by auto liking comments, auto-respond to comments via direct messages or public responses, automatically delete and hide comments, chat with Instagram users, among many other incredible features.  It can also connect with users on other social media platforms like Facebook, Twitter, and provide other helpful services, ensuring your social media management is taken care of. This helps you focus on other pressing areas of your brand and increase your productivity.
Deliver Results With Instagram Marketing Automation And Grow Your Business
No Spam Instagram Auto Comments Bot
When it comes to bots, people are sometimes uncertain. Some people worry that it could misbehave and put them in serious trouble. While this has happened in the past, Zebrabuzz, on the other hand, will automate comments just like you have set it to. It is a no spam tool that will only work with pages and Instagram accounts that you have enabled auto comments on. Its automatic likes feature like the Facebook auto liker does not spam likes either.
Can Instagram Auto Comment Bot Auto Follow or Auto Unfollow other Instagram Users?
The Zebrabuzz automation tool does not auto-follow or unfollow Instagram accounts. While some tools help you get fake followers, these are not real people.
Can I Stop Auto Commenting On Instagram?
If you have tried using auto comments on Instagram and the service does not work for you, it is easy to stop. You can stop the service easily, but this depends on the software you use. With Zebrabuzz, you can halt your IG automation for free and this will not hinder any other service you are subscribed to. You can also do it in the future without extra additional costs. 
Optimum Instagram Account Safety
Instagram has given third-party app developers opportunities to integrate through Instagram API. This means that auto comments are supported by Instagram and the platform will not consider it as an inauthentic activity. Your account Instagram account is safe with Zebrabuzz because the platform is bounded by user-data protection policies. Also, if you are no longer interested in the auto comment tool and want to delete your account, your profile will be eliminated from our servers.
FREE INSTAGRAM AUTOMATIC COMMENTS TOOL
Suppose you use Instagram to promote your business services and interact with customers, there are free automation tools that can help you get auto comments. You don't have to buy automatic Instagram comments, but instead, with a free tool like Zebrabuzz, you can link your Instagram account, set up a comment automation campaign and let this social media management tool continue the work without supervision. One of the perks of using a complete marketing tool like this is that you also enjoy other services that are crucial for your business.
Join Our Many Users and Businesses
Grow Your Business with Instagram Bot
Be part of many businesses multiplying their sales, engagements and improving their customer experience with our Instagram comment bots
Companies Who Use Chatbots




Why Use Zebrabuzz for Social Media Automation?
Beyond automating comments on Instagram, Zebrabuzz also offers other services that can improve your social media marketing. Some of these services include:
Social Posting Feature
This helps you automate quality content to your social media pages. This feature will schedule posts to Facebook, Instagram, Twitter, Medium, Blogger, Reddit, and many others. You can automatically make multimedia posts, CTA, video, text, photos, links, HTML, audio, and many other posts.
Subscriber Manager
This new feature will help you collect subscriber info like phone numbers and email addresses automatically. You can generate leads easily and export them to your google drive, especially when you have integrated Zapier to Zebrabuzz. It will help you save time and you don't have to do it manually. Immediately a user contacts you on Messenger, the feature can collect their details and you can use this to promote special deals till they become conversions.

eCommerce Store
A feature that allows you to sell your products and services directly on Messenger. All you need to do is upload the product or service. Your customers will see the items up for sale and pay directly online. The payment process is hassle-free because Zebrabuzz integrates to major payment gateways like PayPal, Stripe, Mollie, RazorPay and many others.
Messenger Chatbot
This free software can have smart conversations with users online. It can sell your products to your customers, answer questions, recommend products, and many others. It works just like a human sales representative and like IG bots, it'll stay online 24/7 interacting with your customers. The bot can understand natural language and reply with the appropriate response so as to maintain an interactive conversational flow.
Instagram Automation Best Practices
Instagram Automation Best Practices
Instagram comment automation can be tricky. No matter how much effort and time you put into setting up automated comments, there is the chance you may not get them right.
So as to find the right balance, here are some of the recommended practices to note:
Listen to Your Followers
Examine the comments that your followers and other users have already made on your Instagram post. There's a good possibility you'll notice some patterns and frequently asked questions: these are the starting points for social media marketing automation. After gathering and analysing these comments, put yourself in your customers' shoes and create auto comments that solve these FAQs and common queries. Consider your brand's tone of voice and the relationship you desire to develop with your fans.
2.      Answer Questions about Your Product and Service
When setting your automatic comments, ensure you try your best to always mention your product or service. While answering customer queries, attempt to introduce a product or service that can solve the problem. It is also important to note that you should ensure the interaction sounds as natural as possible and cross-selling shouldn't be forced.
3.     Provide Multiple Answers
Many Instagram automation tools like Zebrabuzz gives you room to create multiple auto comments and auto responses. The tool does not randomly pick one of the answers but will respond with the appropriate answer you have set.
Preparing several variations of automated comments will make your interactions with your followers and other users sound more natural. It will also help you to save time.
Get creative with your copy and use emojis. Test out a few comments and answers, then compare the results and reactions you get. You can continue adding or deleting based on the reactions you get.
4.     Inject Personal Touch
You can add some personal touches to your and strike the perfect balance between customization and automation. It is simple to set up more personalized auto commenting for an Instagram post in Zebrabuzz. The comment automation feature allows you to tag users automatically, especially when auto replying to comments under your post.
Other Perks of Instagram Automated Comments
OTHER PERKS OF INSTAGRAM AUTOMATED COMMENTS
Create CTA Auto Comment
Although Facebook, Twitter, and other social media platforms represent good opportunities to sell your products and services to your followers, you can achieve equal or better results on Instagram too. Creating a CTA auto comment can be an effective strategy for your brand. By accompanying pictures and videos with an auto comment like this, you will increase your chances of converting.
2.     Auto Delete or Hide Offensive Comments
Another impressive perk of automating your Instagram comments and replies with Zebrabuzz is that it can automatically delete or hide offensive comments. Bad comments can come from fake users, your competitors trying to dent your brand image, and other inappropriate comments from trolls, anonymous followers, and hacked accounts. You get to decide what you want the system to do with abusive or bad comments. You can set your Instagram bot to delete such comments or simply hide them. You can also respond to such comments via direct messages or respond under the post. This works with the Instagram auto reply.
3.     Integrate Multiple Accounts
With Zebrabuzz, you can set up auto comments on multiple accounts. In fact, you can integrate your personal Instagram account and your business profile. You can enable automatic comments on as many accounts as you want without restrictions.
4.     Create Multiple Comments
Like we mentioned earlier, you can also create multiple automatic comments. You don't have to buy automatic Instagram comments anymore. With Zebrabuzz, you'll be able to create several auto comment templates that you can use for your automation campaigns.
5.      Enable Automated Comments on Multiple Posts
You can also automatically comment on multiple posts, including scheduled posts. For instance, Zebrabuzz is one of the few marketing automation tools that helps you schedule posts like photos, videos, and CTA to your social media accounts.
Whether you have made a specific post on your Instagram profile and story views in the past, or you want to schedule posts to be made later, you can create automatic comments for them.
6.     Increase Overall Instagram Comments
With the way auto comments work, you will get more comments on your posts, photos, and videos.
As you automatically comment under specific posts, the overall engagements will increase which is good for your business page.
More engagements on your page may also be helpful in getting more followers, especially when you use the auto comment reply or auto reply feature.
7.     Compatible with Different Time Zones
As it is possible your followers come from different parts of the world, you can create auto comments that match the time zones of your target audience. You can automate the auto comments and auto comment replies to go live under a post using any time zone you choose.
8.      Report
You can also see reports from all your automatic comment campaigns directly from a user-friendly dashboard. The report will show you an in-depth report concerning the auto comments for each Instagram profile.
Improved Instagram Marketing; Better Results
Improved Instagram Marketing; Better Results
The importance of Instagram cannot be overemphasised. The platform is not only being used to share photos and videos, but it has become a crucial tool for marketers and businesses to interact with their followers.  For Instagram users who use the platform for business, you will need to implement marketing automation at some point. One of the most common, and very effective Instagram automation strategies is automating your Instagram comments.
WHY YOU SHOULD AUTOMATE INSTAGRAM COMMENTS
Automating your Instagram comments could be for different reasons. It could be the need to deliver immediate responses, the overwhelming workload of having to respond to tons of replies manually, the need to be available 24/7, and wanting to develop a personal relationship with your customers, amongst others. This is why many businesses buy automatic Instagram comments and spend on Instagram auto follow or auto unfollow tools. Whatever your reasons are, Instagram auto comments can significantly help you and your brand.
Closing Thoughts
Instagram comment growth tools can help you take an important step forward in your quest for a successful marketing plan.
Smart and automated responses can significantly boost your Instagram visibility, enhance your team's efficiency, improve customer engagement, provide a better customer experience, streamline social customer support, and improve customer engagement.
This can help you develop a better understanding of your customers and sell more of your services. What's more, leveraging automated comments is nothing difficult! You can get started for free Zebrabuzz today.
See what our agency partners are saying
Aamir Hassani
Founder, Eight Loop Social
What I love the most about Zebrabuzz is that I am always in control. I can modify my bot to suit industry standards and my preferences anytime, anywhere. Love it!
Corentin Savis
Founder, Lozay Ma
Zebrabuzz has not only made things easier for my staff, but has also improved customer experience. We have had stupendous ROI too.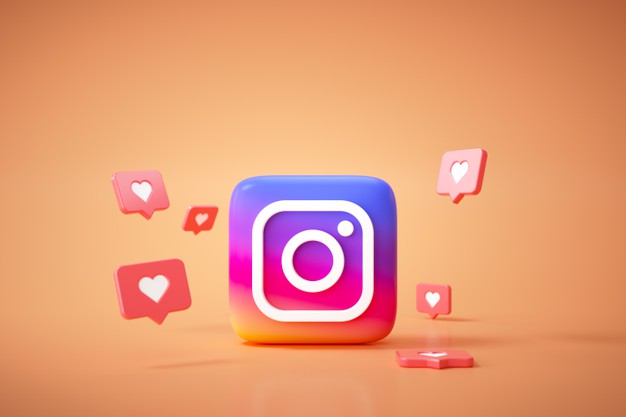 Yes, there is an app that can make posts to Instagram automatically – Zebrabuzz. You can...
read more