Social media management has always been a daunting task. From regularly posting content to creating and monitoring ads, engaging subscribers and followers, among other tasking activities, many marketers have spent a lot on their social media management.
However, in this age, many tools have come up that can ease that experience and make the management of social media platforms like Facebook a lot more easier.
As a user, you can use a tool like Zebrabuzz to improve your experience and increase your social media functionality.
Facebook auto commenter or autoresponder is one of the core features of Zebrabuzz that can automatically make and reply comments on your page privately or publicly and also delete or hide negative comments.
One of the many tasks that come with managing your Facebook page is monitoring comments.
Monitoring comments means regularly checking your comments, replying to them with relevant answers, whether privately or publicly, and deleting or hiding negative comments.
This can be burdensome, especially when you have tons of comments to go through.
Social Media Tool That Can Monitor Comments on your Facebook Page
There are many social media tools that can monitor your comments on your Facebook page and other platforms. Zebrabuzz, Agorapulse, and many others are some of them.
Zebrabuzz social media tool has a wide range of features that can help you manage your social media. One of its key features includes an auto commenter tool that can monitor the comments on your Facebook page.
It is important to go through your comments and reply to them all as best as you can. But this can be discouraging considering how big a platform Facebook is and the number of people that will likely comment on your posts.
However, you no longer have to go through such agonising activity any longer. The Zebrabuzz AI chatbot's comment automation feature known as the Facebook auto commenter can completely take control of the process of commenting on pages and replying to comments.
This feature is the same thing as Facebook autoresponder bot. It can automatically send a public or private reply or message to anyone who comments on your Facebook posts.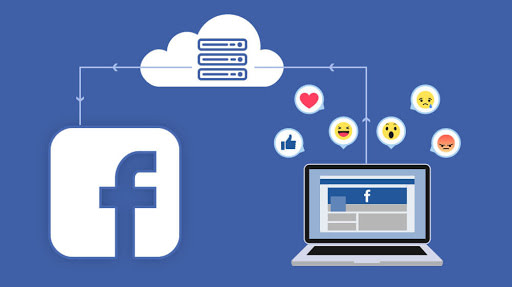 Benefits of the Zebrabuzz Social Media Tool for Monitoring Comments
Besides automatically replying to your users, subscribers, followers or customers, Zebrabuzz can also monitor comments on your Facebook page in the following ways:
Hide and Delete Comments
Sometimes, you may get negative and bad comments from users. This could be from your competitors or a disgruntled customer or user. As these sort of comments can reduce your credibility and tarnish your image, it is important you get rid of such messages immediately.
If you have a page that children check regularly, there are offensive words that would be improper for children to see.
Zebrabuzz can monitor these kinds of comments and delete or hide them from your Facebook page. This will be done immediately the comment is posted, so no one gets to see it.
You can still reply to such comments privately, but it would have been deleted from the public's view.
Has Multiple Replies and Templates
As there will be many different comments, a 'one size fits all' reply will put users off. Therefore, you can set multiple replies and templates for your autoresponder.
You can set replies like generic, quick, image, audio, file, video, text with buttons, among many others as well as a variety of templates.
The Zebrabuzz feature will monitor the comments sent to your Facebook page and respond with the expected type of reply.
Can Refer to Users by their Name
When replying to comments, this feature can also tag the user by their account name or real name. This will help personalised each message and reply.
Fast
The Zebrabuzz social media tool for monitoring comments on your Facebook page is very fast. It can, and will, reply to each comment almost immediately it is sent.
You can also set the time you want the feature to take before responding. This starts from '0 second' to as long as you want.
Can be Integrated into Multiple Facebook Pages
Although some social media tools that monitor comments on Facebook and other platforms only support one page, Zebrabuzz and the likes support many Facebook pages.
That is, if you have more than one Facebook page, you can integrate this tool into all of them, and it will work just as effectively as integrating with one page.
Recognises Many Keywords
This social media tool also recognises various keywords. You can integrate as many keywords as possible into your autoresponder bot, and it will respond to each of them without delay.
With this tool, you will not worry about leaving your customers, subscribers, or followers without responses. When set, it can work without supervision, and you can focus on other aspects of your Facebook page.
This will improve efficiency and cut costs that you would have accrued from increasing employee headcount for a social media management role.