More people are getting involved in the chatbot industry, and it is not hard to understand why. Chatbots are called the future of online marketing and communication for a reason.
Companies like Google, Amazon, and Facebook have realised how important chatbots can be for their business and have since adopted them.
As chatbot demands increases, there is a need for platforms that can make them available for the demand. Zebrabuzz and Chatbottle are two chatbot platforms that have made it easy to access the many brands that need them.
However, not all chatbots are similar and not all bot platforms are either. This blog will aim to compare both Zebrabuzz and Chatbottle. What do they have in common? What are their differences?
Platforms
Chatbottle is used to find bots for a variety of platforms. It is an aggregator for chatbots across multiple platforms. Zebrabuzz is a chatbot for web and Facebook Messenger. It can grow your business by connecting with new and existing customers wherever they are.
It is also used to generate leads, sales, and engage customers in real-time via web chat, SMS, email, Facebook Messenger, Instagram, etc. It can also be used to create QR codes, among many other functions.
Leads Generation
As Chatbottle is a platform with different types of chatbots on it, leads generation depends on the chatbot submitted on it. Zebrabuzz, on the other hand, can generate massive leads for your business. Generally, chatbots can drive sales with massive open rates. However, the percentage of open rates differs based on the chatbot platform, which applies here.
Zebrabuzz, assures significantly high open rates with up to 95% on offer and 10x more CTRs
95% open rates mean with Zebrabuzz, almost all of your customers are likely to open, read, and possibly engage your messages, including offers, tailored offerings, and so many others. This significantly improves your chances of conversions.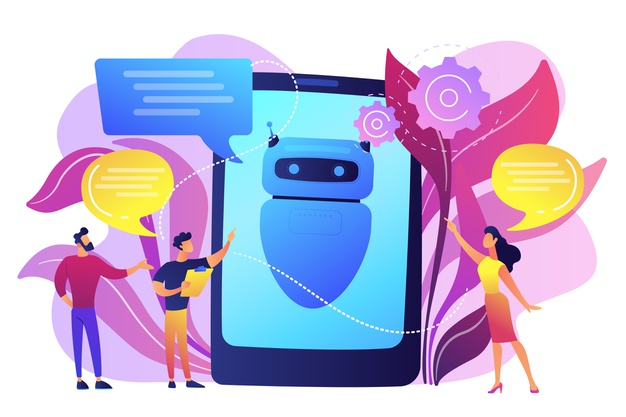 Artificial Intelligence
Chatbottle is a channel that has chatbots uploaded on it. Artificial intelligence depends on the bot you choose on it. Zebrabuzz, however, is an AI-based chatbot.
It has a different kind of artificial intelligence to some other chatbots available with personalised and customised recommendations for your customers based on their date.
This ensures they spend more time on your page, checking out other products they will be interested in.
It can also directly tag customers in comment replies using their names or/and their usernames, giving a personal touch to interactions.
With the power of artificial intelligence, Zebrabuzz can also delete or hide unwanted and negative comments on your page.
User-Interface
Zebrabuzz and Chatbottle do not have similar interfaces either. Chatbottle has an interface that classifies the bot available based on the platform they are used for while there is also a search button.
Zebrabuzz, however, has an easy-to-use and user-friendly interface. You can easily build your chatbot within minutes on Zebrabuzz with the drag-and-drop interface.
There is also a dashboard that puts you in control of your chatbot. You can see all the details about your business as well as important chatbot and business analytics which are all carefully arranged and labelled for easy identification.
Pricing
Zebrabuzz and Chatbottle both have pricing options. The latter charges $15.99 as premium. You are also required to pay before you can message bots on the platform
Zebabuzz also has a free option with no credit card required as well as access to all its features for as long as 14 days!. With the many benefits on offer, you can make the money you need and more before you are required to pay. You can also cancel anytime.
Zebrabuzz has three different packages; the Pro-Bot which is very extensive in its functions costs a one-time payment of $14.99/mo, Expert Bot costs $22.88/mo, and Legend Bot, which has more services than many other chatbot platforms and costs $44.98/mo.
All Zebrabuzz packages are one-time meaning you don't have to pay extra for any additional function unless you want to upgrade your package.
Some Other Features of Zebrabuzz
Zebrabuzz Facebook Auto Commenter Tool
The Facebook auto commenter or autoresponder tool can be integrated into your Facebook page and automatically reply to customers' comments and messages both privately and publicly. Instead of manually replying tons of comments on your page, this tool can be used to reply to them without your supervision.
The Facebook auto liker tool can also boost likes on your page and like pages and comments.
E-Commerce in Messenger
This allows you to open your store directly on Messenger so that customers do not have to leave the platform to shop. It ensures optimum convenience for customers and increases conversion rates.
Abandoned Cart Recovery Reminders
This feature of Zebrabuzz allows you to send reminders to your customers who have forgotten to complete their purchase.
It will send reminders via Messenger, SMS, and email to customers who have not checked out. This significantly increases your chances of selling more. The reminder also directly links to the payment page, so they don't have to find the product and initiate the process again.
Social Poster Feature
This is to automate your social media posts on Facebook and other platforms. You can use this feature to post your products to as many social media pages for as long as possible.