A virtual assistant software could also be referred to as a digital or Artificial Intelligence (AI) assistant program that can understand natural language commands as well as complete a user's tasks.
As a marketer and business owner, you want to take over the market or better still, significantly improve your sales and marketing.
However, in today's marketing, you really cannot do that without some virtual assistant software tools to help you along the way.
Several virtual assistant software tools can help automate your marketing and make business easier for you and your customers.
Also, as every business has its metrics for success, one virtual assistant software cannot be specifically called the 'best.'
Nevertheless, it can be agreed upon that for any virtual assistant tool to be listed among the best there is; it must have artificial intelligence.
One of such virtual assistant marketing software tool that can automate your business' sales cycle is Zebrabuzz.
Like any quality virtual assistant software, Zebrabuzz also has the latest developed artificial intelligence software that can help you automate your online business.
There are so many features on offer that make it one of the best marketing virtual assistant software tools.
Where Do I Need to Use Virtual Assistant Software Tools?
A virtual assistant should be able to help out and make tasks easier for you. It is an automated software tool that can ease your workload for you.
Therefore, in what aspects do you need a virtual assistant software tool and what are the available options you have?

For Communication
For Sharing
Used to Accomplish Administrative Tasks
For Scheduling
Create Reminders
Used to Accomplish Administrative Tasks
This is away virtual assistant software tools can be used. For example, if you run an online store, it can help you manage invoices and purchases.
As Zebrabuzz is primarily a marketing software tool, it can help you automate the process. The chatbot is highly intelligent and can sell your products for you.
It can also use its intelligence to store the data and preferences of your customers. By doing this, when a customer of yours returns, it can suggest products and services based on their recent history.
Also, it can store data like their email addresses and contact to build massive email lists as well as for you to be able to send SMS and chat blasts.
With the Zebrabuzz virtual assistant marketing tool, you do not have to manually gather contact information of your customers like email addresses and so on.
As an assistant, it will help you accomplish this task as well as use these contact for marketing your products and services and making the experience of your users better.
For Communication
For a virtual assistant software tool to qualify as being one of the best, it must be able to make communication better.
Whether in marketing or any other unit, a primary function of a virtual assistant software tool is to make communication seamless and smooth.
Whichever assistant you choose to use, you must ensure that your communication is improved.
It could be communication with the users of any service you render or your staff. One way or the other, it should be optimised.
With Zebrabuzz marketing tool, you have a virtual assistant chatbot that can simulate seamless communication.
The tool has natural language processing methods like natural language generation, which makes it easier to understand and communicate in a human-like manner.
It can also hold real-time conversations on several instant messaging apps, for example, Facebook Messenger as well as on websites, via emails, among many others.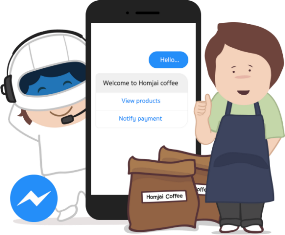 You can integrate it into your online marketing and use it to improve the way you communicate and interact with your customers.
For Sharing
Another area where a virtual assistant software tool can work for you is through sharing and collaborating.
In recent times, most of the works people do are remote. As the years roll by, there are less and less human contact in marketing and business especially.
People can now get things done by sharing files and documents easily via different software. In marketing, businesses share their products online for people to see and buy.
These businesses also need a virtual assistant software tool like Zebrabuzz that can help them automate the way they share their products.
For example, if you need to get your product out there to multiple people or platforms at a go, you do not have to deal with that manually.
With a single click of a button, you can get to share several files or posts to as many platforms as possible with what is known as 'Social Poster' in Zebrabuzz.
You do not have to send to each platform manually, but instead, this virtual assistant software tool helps you automate the process.
For Scheduling Tasks
The best virtual assistant software should also be able to schedule your tasks for you, just like Google calendar and the likes that help you schedule events and tasks.
Remember how human Personal Assistants (PA) work? Ensure their bosses do not miss an appointment or an event, so also should virtual assistant software work.
Chatbots help you schedule appointments. If you have a business or a work that needs bookings, you don't have to do them manually any more.
One of the features of chatbots is that they can help you sort this out and you don't have to worry about any appointment clashing – don't forget about artificial intelligence!
Coupled with features like this, the Zebrabuzz marketing software tool can also help you schedule posts you wish to share.
If you as a marketer, for example, and you need to make a post in the next two hours or two days, but you are worried about forgetting, you don't have to.
This tool can help you schedule a post for as long as you want to and at the appropriate time, let it fly.
Create Reminders
Another virtual assistant software tool is the ability to give reminders. No matter the industry you find yourself, there is the possibility you forget things.
In marketing, it is the customers that are often forgetful. For example, a customer might want to buy a product, add it to their cart, and forget to check out.
They may be carried away by other things and may not remember to confirm the purchase. With a default feature known as 'abandoned cart recovery reminder' in the Zebrabuzz marketing software tool, this will become a thing of the past.
This tool can send reminders to your customers and users to come back and complete their purchase. Without tools like this, you cannot possibly reach out personally to each customer that forgets to check out, and you will, therefore, lose sales.
Virtual assistant software tools are there to help out, automate your tasks for you and make things easier both on yourself and people directly affected by your services.