As Facebook is a large platform with billions of people, you will at one time or the other have users comment on your page, be it personal or business.
However, as comments can be overwhelming and burdensome when you have to reply, a tool to auto-message each comment on your Facebook page would be handy, won't it?
Facebook auto commenter or autoresponder is one of the core features of the Zebrabuzz AI chatbot. This tool can reply any comment on your page with a public reply or a private message.
This auto-responder feature can completely automate the process of commenting on several Facebook pages and replying to comments privately or publicly.
With this tool, you will not have to worry about leaving your users, customers, subscribers, or followers without responses.
When integrated into your Facebook page, the Zebrabuzz autoresponder or auto commenter will continue to work without supervision.
Importance of Facebook Comments and Why you Should Respond to Them
Facebook comments are important for the following reasons:
Helps to Garner Feedback
Comments are highly important in your marketing efforts. The comments tab is where you get to see what people think about your post, page, products or services.
This is one of the fastest ways of getting authentic reviews and feedbacks from your subscribers or customers.
You will also notice that many page owners ask their subscribers and customers to kindly drop comments on their page. This is because they understand how important their comments can be.
Facebook Comments Improves Credibility
Not only are comments important for garnering feedback, but it is also a good way to promote your credibility.
When potential customers contact your page and want to patronise, besides the product posts that interest them, one major factor that determines if they become conversions is the reviews you have. Most of the time, they check the comments first.
Positive comments on your page increase your credibility and make the process of deciding to buy from you easier on a potential customer. When they see what people are saying about you, they become encouraged to buy from you.
Facebook Comments Boost Engagements
Facebook comments can also boost engagement and interaction. Comments on your page can spur a conversation, and sometimes, these conversions are conversion-driven.
This means, in most cases, the process of moving your potential customers down the sales funnel to become conversions starts from the engagements and interaction you have with them via the comments section.
There are other benefits of Facebook comments, like increasing traffic and reaching a wider audience, among many others.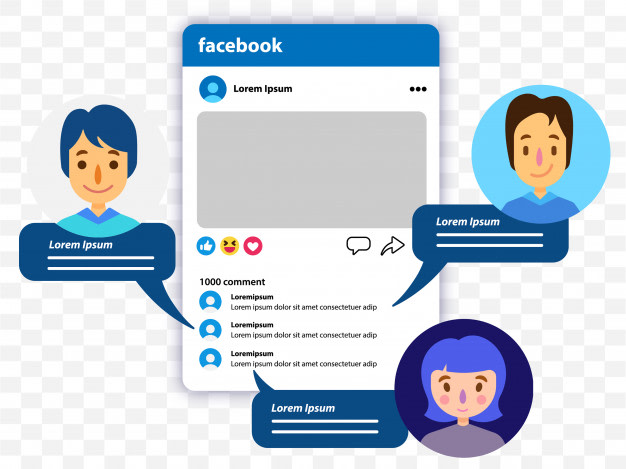 How Does Auto-Message Tool Respond to a Negative Comment on My Facebook Page?
The Zebrabuzz auto-message tool can react to a negative comment in different ways. First, this tool can automatically delete or hide negative comments on your page.
Immediately a bad review is made, it can instantly delete or hide it. After deleting, this auto-message tool can reply to the comment on your Facebook page or send a private message to the user.
The conversation and the user's grievances and ways to solve them could then be discussed privately, free from third-party.
However, this is a setting you can choose to disable anytime if you prefer negative and bad reviews stay on your page.
The auto-message tool can also respond to a comment on your Facebook page without deleting it.
The negative comment remains, but it will send a reply to solve the user's complaints or any other message you want it to send. The reply sent can be public, private or both.
Can an Auto-Message Comment Tool on your Facebook Page Have Different Responses?
Yes, it can. However, some auto-message comment tools only allow you to create one or two reply templates for your Facebook page.
On the other hand, with the Zebrabuzz Facebook auto commenter or autoresponder, you can create as many replies as possible.
You can set different kinds of replies and make sure you are not merely using a "one size fits all" type of reply that can put your users and customers off.
Zebrabuzz allows you to create generic replies, vacation responses, postbacks, text, video, image, web URL, contact template, birthday template, and a host of other types of replies you can use. You can create several responses to suit the different types of comments you may get.
Importance of Auto-Message Comment Tool for Facebook Page
There are several reasons why an auto-message comment tool for your Facebook page is beneficial.
The Zebrabuzz Facebook autoresponder tool will automatically deliver the benefits of likes which we have mentioned above. Besides that, an auto-message comment reply tool is fast.
Many of your users want immediate responses to their questions, complaints, and enquiries and may move to another Facebook page if they do not get.
With this tool, you will be able to respond to all comments on your page instantly. This will also improve your customer service.
Another way it benefits you is that the tool is always online. It never goes off, so no matter the time, it will provide an auto-message to any comment on your Facebook page.