Businesses are always looking for ways to connect with their customers using social media.
Before the advent of social media platforms like Instagram and Facebook, businesses had to contend with using expensive and disruptive telephone services or impersonal or cold email messages or widely ineffective word-of-the-mouth interactions.
Social media has eliminated a lot of the challenges faced by businesses, with regards to customer service. Still, most importantly, it has completely changed the power dynamics of the customer-business relationship.
Now, the bulk of power belongs to the customers, and they can utilize it to either mar or build a business reputation. Customers now want to be heard and understood.
To reap the enormous benefits of social media in customer service, businesses have to tread carefully, be innovative, creative, align themselves with the concerns of their customers online, and engage with their customers.
There is no marketing tool with so much potency in this information age as social media.
Businesses have used social media to improve their status and reputation, attract new customers, and push their brand to a new frontier of success and profitability.
This shows the impact of a successful social media customer service strategy. Failure to engage and connect with customers on social media can have some unpleasant consequences.
Well-managed customer service will build a solid brand reputation for your business and increase your customer base.
It will also help your business forge a unique brand personality, which will amp up brand loyalty, and this can translate to sustainable growth for your business.
Social media and customer service can be likened to conjoined twins. If your business is on any social media platform, then it is compulsory to engage and connect with customers on that platform.
The Importance of Social Media for Customer Service
It is an indisputable fact that social media is highly useful for businesses. It has completely revolutionized customer service processes and has simplified how customers can engage with businesses and vice versa.
If your business is yet to optimize or make the best use of social media channels to improve customer service, then you are missing out.
Here are four reasons you should use social media for your customer service.
Affordability and Inexpensive nature
It doesn't cost a dime to create a new profile for your business on any of the social media channels.
Though social media advertisement – ad placement or sponsored posts on Instagram, Facebook, Twitter, or Youtube – may cost few bucks when compared to advertising through traditional means like television and radio advertisement or billboard placement, social media marketing is affordable and 'cheap'.
As a matter of fact, businesses can undertake basic social media marketing with no monetary investment. Though some businesses prefer to outsource their social media customer service and marketing firm, it is not compulsory. 
A lot of businesses have implemented successful social media engagement with their customers without breaking the bank.
The flexibility of controlling how much you choose to spend to promote a post or a video is an added advantage of social media.
Create awareness for your brand
Social media has the power to increase the visibility of your business and create much-needed awareness for your brand.
Brand awareness is synonymous with brand recognition. If your business continues to improve brand awareness, it will translate to more sales and customer acquisition.
Social media also helps businesses create visibility seamlessly and without hassle.
Through engaging with customers on social media, businesses can open up themselves to new customers and retain their loyal or old customers.
Social media is the best way to connect with customers
According to the latest statistics, Facebook is nearing 3 billion users. In comparison, Twitter has more than 350 million users and about half a billion daily tweets; Instagram has more than a billion users, LinkedIn has more than 500 million users.
This is a guarantee that social media is here to stay, and large swaths of your customers are on social media.
The possibility of how social media can serve your business interest is endless. Those numbers are goals for customer service agents of every business.
But the reality is that companies are not implementing effective social media customer service strategy; this is enough to defeat the purpose of a company's presence on social media.
Customers still complain that their messages are being ignored and some are vexed by late replies. This shows that businesses are not mindful of the harm that they may be doing to their reputation.
A successful social media customer service strategy will instill customers with the confidence that their voices are heard and respected.
This will involve a swift reply to inquiries, fast resolution of complaints, and issues, showing empathy and courteousness during an online engagement with customers.
If this is done, your business will forge a positive connection with customers and create a customer-centric brand reputation. 
Improve your service
For your business to grow, you need to listen to your customer. Customer feedback is a key component of every successful social media customer service strategy.
Getting regular feedback from your customer will help you fix malfunctions, improve policies, and continuously lead to better products.
Customer surveys are often ignored, as research and studies have shown because surveys can be too 'robotic'.
Social media has made it easy for customers to interact with businesses without filling forms or surveys.
With a tweet or post or Facebook chat, customers can react to products and give corrective info. Social media interaction takes place within seconds, in contrast to the tens of minutes customers use in filling surveys.
Once you have a steady stream of real-time feedback from your customers, you can quickly take steps to improve and effect positive change to your business strategy.
Even if your customers are not reaching out directly to you, you can perform a brand monitoring strategy – perform a search with your business name on any social media channel – this will help you to find whatever is said about your business and its service via tweets or posts.
Once you gain insight, begin to find a solution to negative feedback and improve your service delivery.
Why use chatbots for your social media customer service?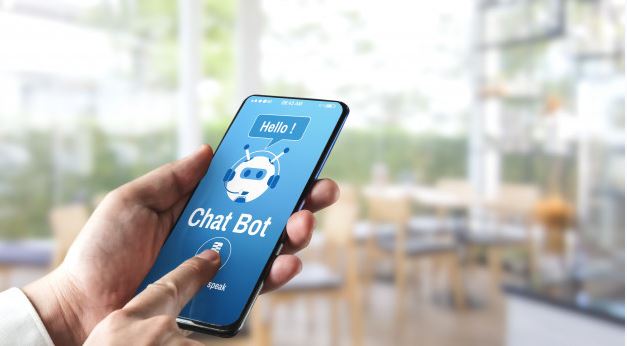 In recent years, chatbots have been able to dominate the conversation on how businesses can effectively connect better with customers and increase brand loyalty and trust.
Here's why quality chatbots – like Zebrabuzz chatbot will add value to your customer service on social media. 
A study carried out by a marketing firm has revealed that more than 70% of customers will need support when shopping. This shows that your customers will still require your assistance to make informed choices during purchase. In cases where your customers are confused and may have questions about payment, purchasing procedures, how to checkout, and delivery schedule, chatbots can be there to help and respond instantly to their questions, just as your sales agent. You can build your Zebrabuzz chatbot to ask natural questions to improve customer interaction. Zebrabuzz chatbot can display content-rich information – colorful images, GIFs, blog pages, instructional videos to their customers. 
Customer service is one of the key factors of business success. Providing an exceptional round-the-clock customer service can improve customer satisfaction, leading to more sales. With Zebrabuzz chatbot, the entire customer service structure of your business can be streamlined and more impactful. You can easily program the chatbot to provide automated answers to questions that are frequently asked instantly. This will save time for your customer service agent to tackle more complex cases. 
Customer engagement is vital for every business. Your customers will spend more, with frequent engagement with their brand. Zebrabuzz chatbot can be used to bolster customer engagement, with its interactive and fun interface. 
Zebrabuzz chatbot is cost-effective and fast and can be used to create a unique omni-channel or multichannel user experience. What this means is that the chatbot can be deployed across all your business social media platforms – Facebook, Twitter, and Instagram. It is far more affordable than hiring customer service agents for each social media platform. Chatbots are meant to 'complement' human agents and make their work easy. The AI-powered nature of Zebrabuzz chatbots will also mean fewer human errors and bottlenecks.