Chatbots are the fastest-growing marketing trend today. Unlike most other trends, this is not a flash in the pan, and early signs assure that this marketing strategy is here to stay.
With many industries starting to use chatbots to automate their services, many chatbot agencies are springing up.
Chatbot platforms like Zebrabuzz that have been around for quite some time are also in the business of providing top-of-the-line AI chatbots to both clients and agencies who want to sell the chatbot service.
Getting clients to buy a chatbot service can be achieved, but you must pay attention to key details and simple steps.
This blog will guide you on the steps to take to get clients for your chatbot agency.
You can read our blog for more details on how to start a chatbot agency here.
How to Get More Clients for Chatbot
One of the most important steps in getting clients for a chatbot service is ensuring your bot offers value.
As you will be selling the product to them, you don't want to give false promises. Therefore, ensure your chatbot can significantly help them.
If you have built your chatbot or you are connecting with a chatbot building platform, here are some of the features Zebrabuzz AI chatbot has that your bot should also possess to give you a good chance in an increasingly-growing market:
Simplified dashboard with a drag-and-drop interface that makes it easy to use and provides seamless user experience.
A good chatbot builder should offer many other features. For example, besides an AI chatbot, Zebrabuzz has other features like Social poster that automatically posts your content, product and services to many social media pages like Facebook, Twitter, Instagram, Reddit, Blogger, WordPress, etc. Another feature is an auto commenter that automatically responds to comments on your Facebook page. You should either look out for chatbot building platforms that offer more than just a chatbot or ensure the one you are building and hoping to get clients for can offer more than just being a chatbot. This will help you get clients for your chatbot service faster because customers know their brands have a lot to gain.
Ensure the chatbot building platform you choose won't be going out of business soon. If you are building yours, ensure you are committed to the chatbot industry.
Step One to Get More Clients for Chatbot: Explain why they need to pay attention to chatbots
Despite the possibilities that can be accomplished with chatbots, many people still do not know how effective they can be. Your potential clients are part of these people.
Also, some brands and businesses know about chatbot but have been made to believe it is too technical. Your first job in convincing potential clients to join your chatbot train is to put their disbelief and lack of enlightenment to bed.
Explain the importance of having a chatbot in their industry, and it can significantly boost their operations. This is the part where you also introduce them to the other brilliant features the chatbot offers that they simply cannot ignore.
Chatbots can enormously increase their chances of getting more customers, give higher open rates of up to 95%, double conversions, etc.
Introducing chatbots to your potential customers with the promise of getting more than they are paying for will do you a world of good as you aim to bring them aboard.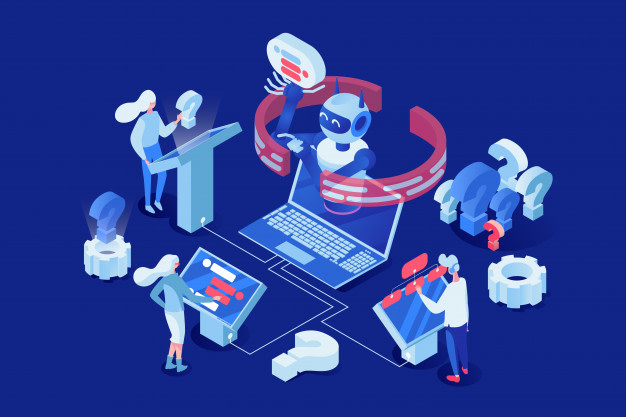 Step Two to Get More Clients for Chatbot: Show Strategies that Other Companies are Using
A company can use chatbot marketing with many other marketing strategies it uses or is already using. This is one of the many benefits of chatbots and one your clients need to know.
They can be integrated into social media marketing, web marketing, and content marketing, among many others.
This flexibility is what your clients want to hear because they will be convinced they don't have to alter their operations or processes. Instead, they are adding more and upgrading.
Also, find out how the companies that work in the same line with your potential clients are using chatbots. This can help convince these potential clients to get a chatbot.
Step Three to Get More Clients for Chatbot: How your Clients can use these Exact Strategies
While showing potential clients how to integrate a chatbot into their processes and automate their services, don't forget to show them how to use these strategies.
You can also provide solutions on how to use each strategy together to experience better results than their competitors.
Step Four to Get More Clients for Chatbot: Offer Discounts
Money can be a huge deciding factor in getting clients for your chatbot. Therefore, you must have a good pricing structure that reflects the value you offer and will also not put off serious customers.
To this, you can consider giving out discounts for ongoing chatbot retainers. Some chatbot building platforms like Zebrabuzz also offer an extended time when you can access all the full features of an AI chatbot and more.