As Facebook allows you to connect Messenger chatbots to your business page, these tools can have automated conversations with your subscribers or anyone who checks out your page and wants to start a dialogue.
There are several reasons why it is important to automate messages on Facebook, especially with a free Messenger chatbot like Zebrabuzz and the likes.
The large volume of active users on Facebook indicates that most of your customers are on there.
Also, not only are there huge possibilities of gaining new customers and keeping existing ones, but it is also likely you lose customers as quickly as you may get them.
This is because as much as there are billions of people; there are also millions of businesses. Hence, competition is set, which gives your existing and potential customers a host of options they can explore should they not be satisfied with your services.
Therefore, there is the need to automate your services, especially how you receive and reply to messages on Facebook, and there are not many better ways to achieve this than with a chatbot.
Why Chatbot is the Best Automation Tool for Messages on Facebook
Chatbots help a lot with your automation. Whether you want to automate your messages, make organic posts, comments with Facebook auto commenter or autoresponder, among many others, chatbots are your best bet.
Presently, if you want to automate how you send and receive messages on Facebook, there are many free chatbot platforms that you can use.
A free chatbot like Zebrabuzz can guide customers, answer questions, save time by eliminating the different variety of frivolous requests you may likely get, and in fact, sell products without the need for supervision.
Well-designed chatbots like this ensure people can easily interact with your business, buy products from your store, get directions, set up appointments, see your menu, amongst many others you can think of.
Artificial intelligence in bots like Zebrabuzz and others makes it easier and better to automate messages on Facebook. You will be able to create a chatbot that you can define its triggers.
How Automating Facebook Messages with a Free Chatbot Works
The first step is to choose the free chatbot platform you will like to use to automate messages on Facebook. There are many out there. However, this blog will use one of the most effective and free AI bots available – Zebrabuzz.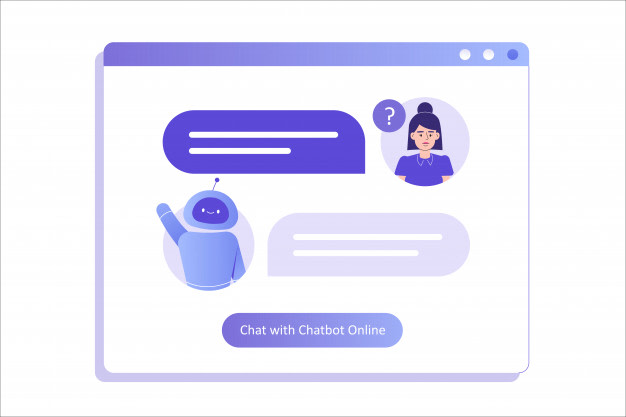 Zebrabuzz has a simple drag-and-drop interface that ensures the time between creating your bot and automating its messages and replies will only last a few minutes.
This makes it hugely preferable as speed matters a lot to many people. How then do you automate Facebook messages with this Messenger chatbot?
Login to your Zebrabuzz Account
Import your Facebook page
Enable Bot connection for your page
Automate your Messages
Add keywords and select the type of reply.
Login to your Zebrabuzz Account
To automate messages on Facebook, you must first log in to your Zebrabuzz account as this is where you will be able to create and edit bot settings for this operation.
The Zebrabuzz dashboard is a simple interface. All options and commands are labelled and come with an explanation for those that could be ambiguous.
Suppose you do not have an account yet, you can easily sign-up for free with no credit card required here.
Import your Facebook Page
The next step is to import your Facebook page. You can import more than one page and automate messages on all of them for your Facebook users with this free chatbot.
Enable Bot Connection
Upon importing as many pages as you want, the next step is to enable bot connection. If you have imported only one, you can enable bot connection on it as well.
Bot connection means connecting your Zebrabuzz chatbot to your Facebook page so that whatever you create on Zebrabuzz can be reflected on Facebook.
Automate Messages
The next step is to automate messages by navigating to the Messenger Bot menu to create replies.
In this menu, you will be able to create many chatbot messages and templates. You can create message replies like quick reply, image, audio, video, post back, carousel, one-time notification, text with buttons, generic templates, amongst many others.
Read our blog on How To Reply To Multiple Messages On Facebook to find out what these reply types mean and how you can use them.
You are not restricted to only one reply. You can create as many replies as possible with different types.
You can also automate template messages like the Get Started template to commence a particular set of action, Chat with a human for customers to switch from the bot to a human, chat with a bot, and so on. There are up to ten different templates for you.
Add Keywords
In the bot replies, you will be able to write as many keywords that can trigger your chatbot and naming your bot.
Abandoned Cart Recovery Messages and Order Confirmation Message
If you run a business, you can also automate the order confirmation messages you will send to your customers on Facebook or other platforms with the free Zebrabuzz chatbot.
Abandoned cart recovery reminder will send messages to customers who have added a product to their cart, but forgot to checkout. You can also send order confirmation messages.
These messages can be sent to their mail, Facebook Messenger, and as an SMS. However, you will need their information which Zebrabuzz can also help you get.
Our blog on How to Collect Email Address or Leads inside Facebook Messenger with Zebrabuzz will help you achieve that.
By following these simple steps, you will automate messages on your Facebook with this free Messenger chatbot.