Facebook currently has the largest number of users amongst social media platforms. Many people use Facebook to interact with their work, friends, family, and now potentially, your online shop.
With more than 1.3 billion monthly active users and over 8 billion messages shared amongst business owners and customers daily, Facebook's instant messaging platform, Messenger, if you are not using this social media platform for your online business, you are leaving a lot of money on the table.
However, as to all markets, you need always to seek the edge and be better than your competitors, especially a market like Facebook, which is filled with competitors.
In fact, Facebook data shows that there are already more than 90 million small businesses on the platform. Therefore, to trump these huge numbers, you need to do something different from the norm.
Presently, there are not many better ways of taking a competitive edge and boosting your online shop's sales on Facebook than by automating with chatbots.
Well-built chatbots like Zebrabuzz and the likes will comfortably and potently perform your marketing department's job and more.
When you automate with an AI bot like this, you make online shopping seamless for your customers, and you make it easy on yourself to sell on Facebook.
Consider your sales, customer service, and how inconvenient you sometimes are when handling your business; a properly-designed bot can make it a whole lot better.
How do you properly make your bot suitable for online shopping as you look to sell on Facebook?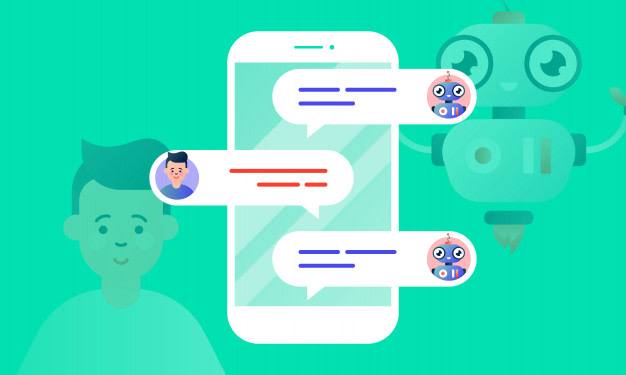 How to Make your Bot to Sell on Facebook
When creating your bot for online shopping or to sell on Facebook, there are several functionalities that it must have.
There are a variety of features that must be enabled in a well-built Facebook chatbot. You can create a bot in few minutes, but for it to be suitable to be used to sell on Facebook, certain functions must be enabled, or it may end up frustrating customers and as a result of this cause conversion rate to drop.
Read our blog on How to Make a Chatbot Without Coding – The Platform you Need to find simple and straightforward steps to build a chatbot within minutes.
Now that you have built your chatbot, how do you make the bot suitable for online shopping and to sell on Facebook?
Integrate with E-Commerce in Messenger
Set your Abandoned Cart Recovery Reminder
Enable Product Price Variation
Automate Product Posts Campaign
Integrate with E-Commerce in Messenger
One smartest way to make your bot suitable for online shopping and to sell on Facebook is to integrate a virtual store on Facebook.
Although your bot can sell your products for you, it is good practice also to ensure you create a virtual store that can be accessed directly on Facebook Messenger.
Zebrabuzz has a feature known as e-commerce in Messenger. With this feature, you can create a store filled with your products that your customers can open directly via Messenger.
Your customers no longer have to leave their favourite social media platform to purchase products from you. They can also check the product on your store and suppose they have questions; your Zebrabuzz e-commerce in Messenger chatbot will be available to assist them.
All of these will be done on Facebook. They do not have to shuffle between going to your e-commerce website and coming back to Facebook to ask a question or checkout.
Please read our blog on the E-Commerce in Messenger feature to learn more and create yours.
Set your Abandoned Cart Recovery Reminder
After integrating your online store on Facebook via the Zebrabuzz e-commerce in Messenger feature, another important step in making your bot have all the necessary features to sell on Facebook is to set your abandoned cart recovery reminder.
Many online shoppers fail to complete the purchase after adding products to their carts and end up leaving. This can be due to so many reasons, and oftentimes, it has nothing to do with the products.
Studies show that 90% of shoppers leave an e-commerce store without completing the purchase. You need to equip your bot to put an end to this.
To boost your conversion rate, Zebrabuzz has a feature known as 'Abandoned Cart Recovery Reminder'. This feature can recover lost sales for you by sending timely reminders to customers.
This reminder can be sent to your customers directly on Messenger, email, SMS or all of the three combined depending on your preference.
Your Zebrabuzz AI chatbot can also include a link to the checkout page, so customers who forgot to buy do not have to go back and restart the whole buying process.
They can simply click, and it will take them directly to where they will complete purchase in a minute or two.
If you want to learn more about this special feature, please read our blog on it.
Enable Product Price Variation
Product price variation is also a useful feature that you can enable alongside your chatbot. When enabled alongside your bot, it can make online shopping faster and help you sell seamlessly on Facebook.
With this Zebrabuzz feature, whenever the attributes of any of the product your customers want to buy changes, it will also automatically reflect the price.
This will work with your bot to make online shopping better for your customers.
Please read the blog on Zebrabuzz's Feature E-Commerce Product Price Variation and How It Simplifies the Sales Cycle to learn more.
Automate Product Posts Campaign
Your organic posts are your product catalogue, and they need to be consistent. However, as it can get burdensome and tiring to continue posting it, you can enable a Zebrabuzz feature called 'Social Poster' to help you automate the process.
With this feature, you can make as many product posts as possible to several social media platforms, including Facebook, without any supervision.
When your customers see these consistent posts and either want to know more or buy, your Zebrabuzz chatbot will be readily available to answer questions or sell the product.
All these features work together with your bot to ensure online shopping is smoother for your customers and easier to sell on Facebook for you.
You can also get all the features and many more for free if you get started now.